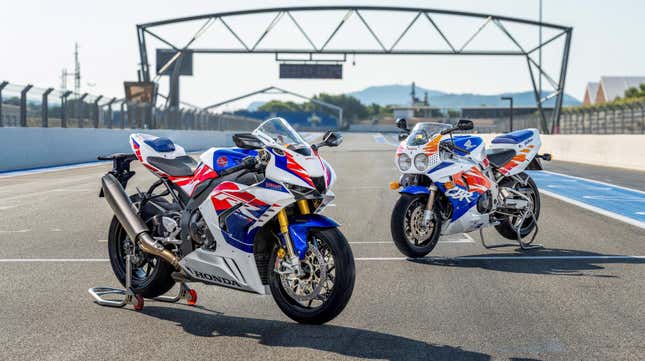 The pendulum has swung back around. What follows is a list of some of the fastest and most powerful motorcycles available in the U.S., which is to say these are some of the worst motorcycles for beginners regardless of location.
In case you missed it:
That said, the bikes here are the apotheosis of performance, so they have all the latest tech and the most advanced collection of onboard computers that are, more or less, necessary to harness their power. You ever hear the term "crotch rocket?" Well, in terms of power-to-weight, the bikes below are like a Saturn V that's been compressed to an impossibly short wheelbase and a few cylinders.

Many of the bikes featured here from Honda, BMW, Ducati or MV Agusta — to name a few — exceed 200 horsepower, which, on a motorcycle, is obscene. Not all the bikes quite get to 200 hp but, again, both power and weight were a factor. In any case, everything is a blur from the saddle of a superbike, shooting through the track like a laser beam or vector manifest in three-dimensional space. If speed is what you're after, and you have the technical ability to handle them, then these are the 2023 motorcycles you'll want to look at in the U.S.: