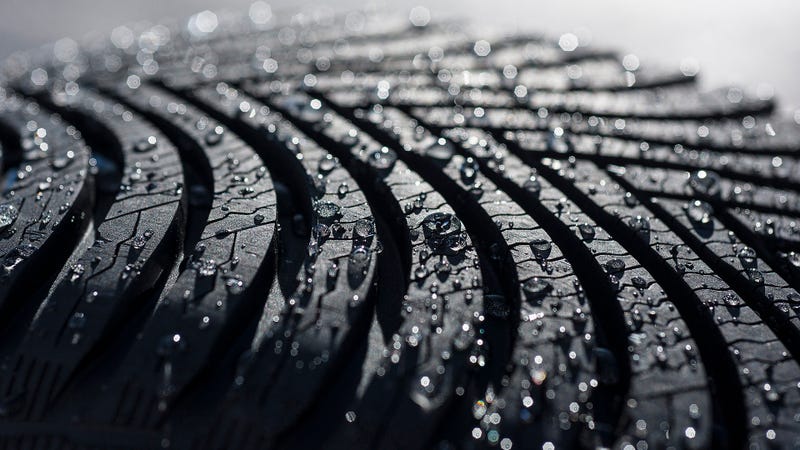 Winter tires were invented by the Finnish in 1934 for commercial vehicles, but after being around for 80 years, some still refuse to use them despite the huge advantage they provide.
(Full disclosure: Michelin wanted to show me their latest development in winter tires so much they flew me to Austria via Paris which doesn't make much sense from Hungary and put me up in a very nice hotel in the Alps. I also ended up getting a speeding ticket driving a diesel Volvo.)
Just like with most poorly maintained cars, you can get away with not having proper tires if you're lucky, but summer tires on a wintry day are roughly the equivalent of having faulty brakes and you wouldn't take that chance, would you?
Some of the fairy tales surrounding this are that chains are enough for the job, that you don't need winters tires for all-wheel drive vehicles and that they're generally unnecessary in the city because you're driving too slowly.
Well, the only problem is that all-wheel drive can't work without traction, chains can only be used in extreme weather and lower speeds just mean you'll crash into something slower at lower speeds. The cost issue is also nonsense since you can use the same set of winter tires for more than a decade if you store them properly in the summer.
Despite being French, Michelin came prepared with lots of numbers, some of which are pretty astonishing. Like that they have 6,600 employees working on the tires with 350 different fields of expertise from meteorologists to biochemists equipped with 400 unique tools to simulate every possible situation.
They also complete 75,000 consumer tests annually with Michelin tires running 1.1 billion miles every year, meaning that they go around the would in every twelve seconds. Count to ten, add two and they've done it again! But none of that effort goes to waste as developing a good tire takes about as much time as a complete car: four years.
The creation of their latest one, the Alpin 5, started by them looking at the map of Europe. Other regions didn't matter in this case as every continent is getting a specific version. The European is a tough one because they have to take at least three different climates into consideration and since this is no racing, one tire has to rule them all.
There is no spring in the tire business but a long winter that lasts from October to April. It's the temperatures that count and the average has to stay under 44 Fahrenheit. The mixture of sunflower oil, silicone and another 200 components known as the rubber compound only works in that range.
At this point, the meteorologists step in to tell the rest of the crew how Copenhagen has 61 rainy days while Rome has only 51 with Bucharest being even drier at 44 during that testing period. Another bunch of experts from the University of Dresden also add that after researching the subject for 12 years through 12,000 cases, they concluded that one third of winter accidents happen in wet, with 16% being in a curve. It's had to follow already, but they also claim that snow makes the risk five times higher, while the most important thing remains to work in a completely clean road without any ice or snow as 92% of accidents happen in such ideal conditions.
Imagine the faces in the lab after this briefing...
Two things can help apart from the experience gained in the last eight decades. One is their current tire on the market, the Alpin 4, the other is all those prototype tires they make before settling on the final design. Those are all good in one thing. Being quiet or durable, having a lot of grip or being capable of higher speeds. The job is to unite these qualities, creating a compound and a tread that can do all.