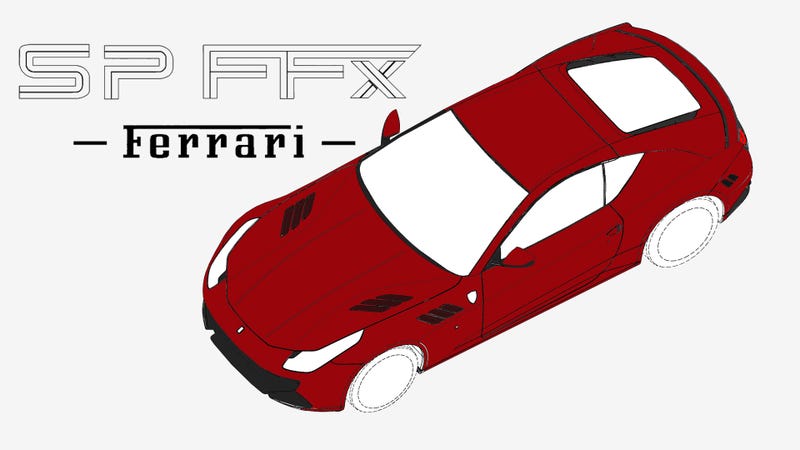 Unless Ferrari is really screwing with everyone, this is Ferrari's next one-off, an all-wheel-drive V12 supercoupe called the FFX.
I can't say this is all true, but it doesn't take a lot of brainpower to put this conclusion together.
These two points need a bit more fleshing out for everything to be clear.
Firstly, the patent drawings could be of the not-yet-debuted 2015 California. Autocar reported as much, and the car has the same three-vent motif as current and past Californias. However, the patent drawings showed the car with Ferrari FF door mirrors, headlights, taillights, and general proportions. It appeared, more than anything else, to be an FF Coupe.