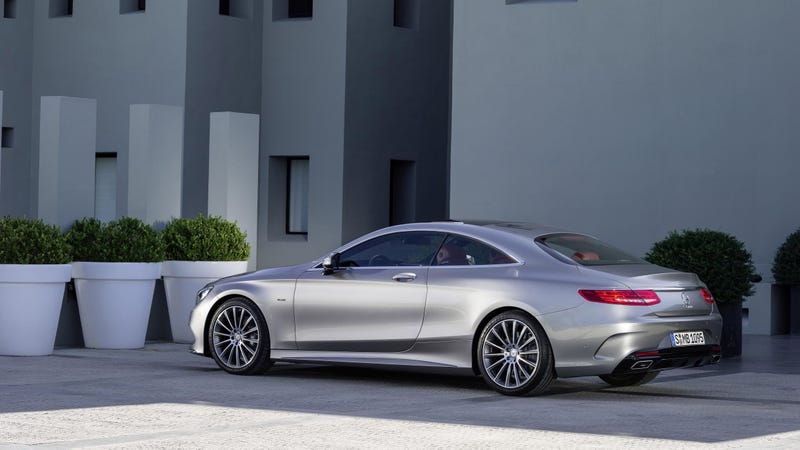 Two doors, 47 Swarovski crystals, a sexy butt and 455 horsepower from a 4.7-liter biturbo V8. The 2015 Mercedes-Benz S-Class Coupe is here to solve a few problems of the über-rich — with crystals.
Let me walk you through the specs. With the 455 horses comes 516 pound-feet of pulling power in the S 500 Coupe (for the US, 449 hp with the same torque in the S 550 4Matic).
The S Coupe is 197.91 inches long with a width of 74.76 and a height of 55.55. So yes, it's just as big as you expected it to be. There's no word on its weight, but you can go for 20-inch wheels to emphasize its sportiness.