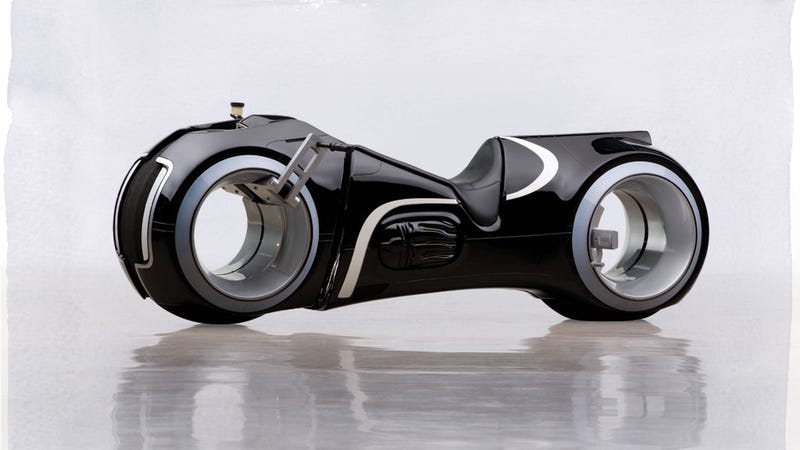 TRON: Legacy was maybe not the best film ever, but ever since it's 2010 release, it's spawned an entire genre of TRON-esque design — i.e. dark, glossy objects with light-up highlights. And nothing is more synonymous with TRONIism than the electric motorcycle from the film — which you can now have a chance to own.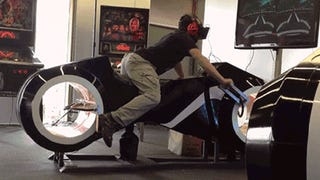 The Oculus Rift hasn't even made it out of beta testing and it's already changing the world for the better—at least for one dedicated developer. He's integrated one into an incredible, full-scale Tron: Legacy light cycle replica. Strap on a headset and hop aboard, we're going racing.
There are so many artificial intelligences that are evil: they try to kill their creator, or kill all humans, or take over the world, or all three. But some AIs do this with charisma and style, while others are complete dicks about it. Here's a look at a dozen computers who must have had "be an asshole" near the…
Remember how much you hated those kids whose parents always bought them the latest thing from Hammacher Schlemmer? (Ooh, night-vision goggles!) Now they can even order a Light Cycle... or at least a Suzuki 996cc-powered, street-legal motorcycle inspired by Tron: Legacy.

At a Thursday midnight showing, I sat in a theater filled with nerds waiting for the start of Tron Legacy in 3D. Why were we all there? Light cycles, of course.
Click to viewThe Tron trailer, perfection. The music video for the lead single off of Daft Punk's Tron soundtrack? Perfection, with a dash of digital techno funk. And jousting lightcycles, and Olivia Wilde, and 'k gotta go watch it again bye.
Painted more like Tron Guy's too-revealing leotard than the slick riding suits from Tron: Legacy, this custom motorcycle helmet will set you back at least $700 when it goes on-sale at a Parisian boutique next year. [HellForLeather]
Just in time for Tron: Legacy, a Florida bike shop put together 10 custom-built, street-legal Tron Light Cycle lookalikes. For a cool $55,000, you could be riding one to the Dec. 17th premiere.
The coolest advertising feat here at Comic-Con was Disney dropping a full-size model of the new Tron: Legacy Light Cycle behind a replica storefront of Kevin Flynn's Arcade. We were there to see it unveiled live. Full gallery below.
A few nuggets of automotive goodness have already seeped out of the nerdry that is this week's Comic-Con, but nothing is getting us excited more than this quick peek at some in-movie footage of the trailer from the new Tron 2 movie (alternately called Tr2n or Tron 2.0). While it's a grainy and distant bootleg movie —…

While the target customers for the Honda Civic Si were likely but an idea when Disney's groundbreaking-at-the-time yet now cult classic TRON was made, Honda's Santa Monica based Ad Agency RPA enlisted RBG6 via Nexus London to create a TRON-based ad for the sportiest of stock Civics nonetheless. The ad caught our…