Just in time for Tron: Legacy, a Florida bike shop put together 10 custom-built, street-legal Tron Light Cycle lookalikes. For a cool $55,000, you could be riding one to the Dec. 17th premiere.
According to Jeff Halverson of Parker Brothers Choppers, each bike features a steel frame, fiberglass bodywork and a V-twin engine from a Suzuki TLR1000. Stopping power comes from a custom made friction drum that keeps the bike true to the look of Daniel Simon's latest Light Cycle design. Customers have a choice between actual gauges and an iPad dock that displays vital statistics on the iPad's touchscreen.
Though the bike looks like it drove straight off the movie screen, it's not a replica or recreation since the Light Cycles in both Tron films were virtual. "We basically used the images we could get off the web in order to make the bike," said Halverson. "Keep in mind, no one ever made this bike before."
The bike weighs 474 pounds and is just over 100 inches long and 23 inches wide. The rider sits (lies?) 28.5 inches off the ground. Halverson said that it rides like any sportbike, though we've gotta wonder with that huge front tire. Still, we'd welcome the chance to ride one to find out.
Four Light Cycles are still available just in case anyone has us on their shopping list.
G/O Media may get a commission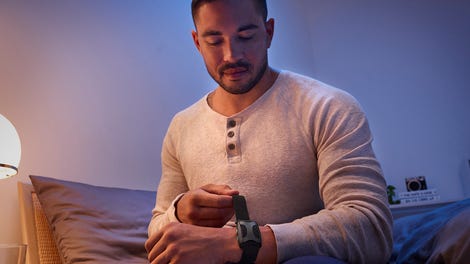 Photos, video (below): Parker Brothers Choppers
This story was originally published by Wired Autopia on Nov. 30, 2010.