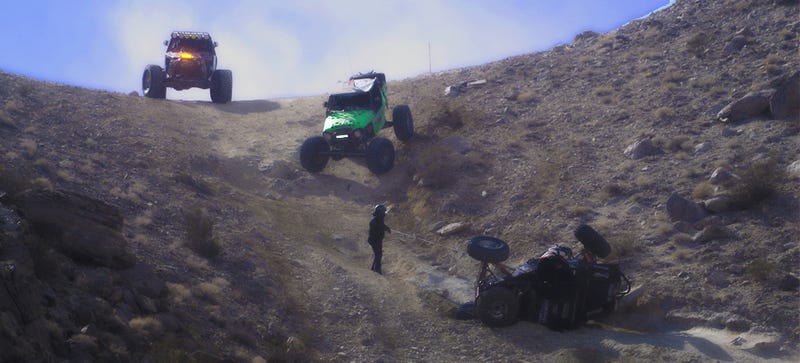 Off-road racing really gets dangerous when you're out of the car, but that turtle'd truck isn't about to flip itself! If you can make it to Johnson Valley in February, The King Of The Hammers is more "200 mile obstacle course" than traditional race. [Image: Andrew P. Collins]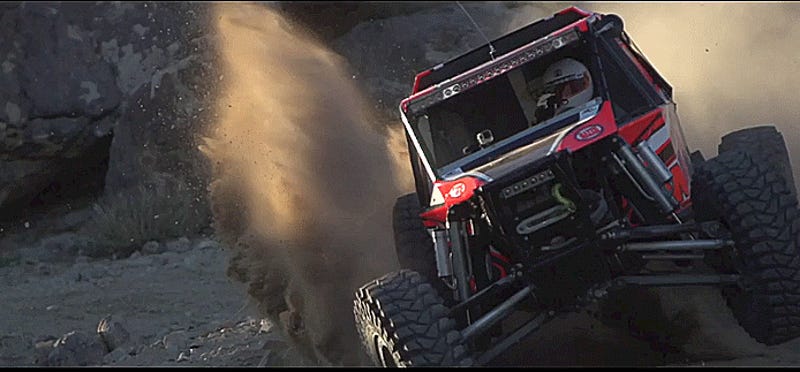 I say King Of The Hammers is the best action sport you're not watching. Maybe because you don't feel like trucking out to the Mojave Desert and living with a pack of wild racers for a few day. You should do that, but, now you can enjoy this spectacle from the comfort of your couch in this new movie The Kingdom.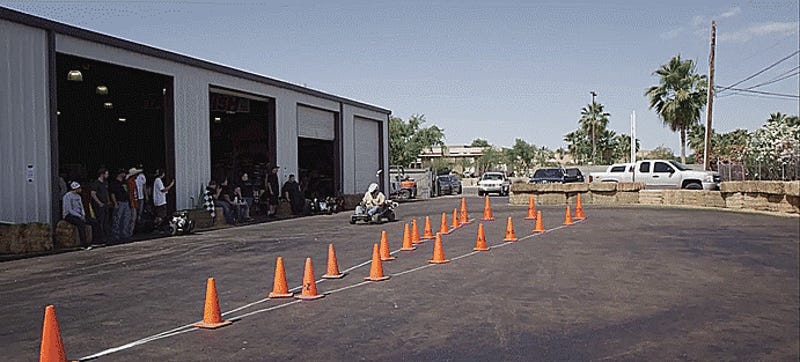 Nitto Tire is making its own little reality show following wildman off-road racer Shannon Campbell while he builds cars, goofs around with his family, and does stuff like turn his shop parking lot into an impromptu go-cart course. Check out the first episode right here.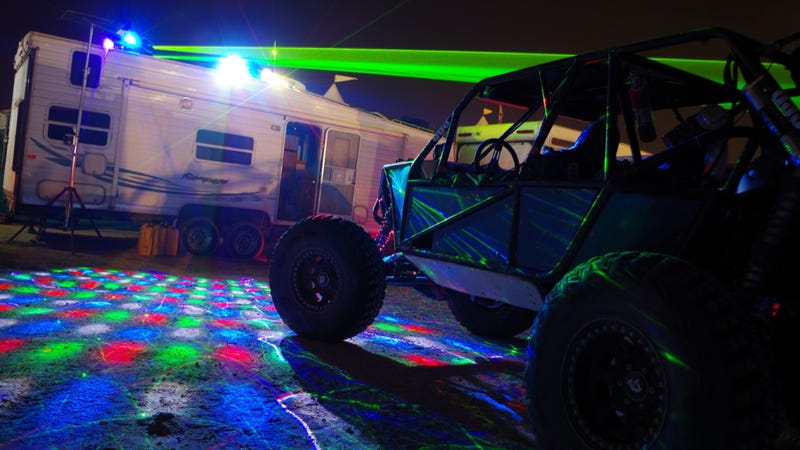 Johnson Valley, California hosts some of the wildest and most accessible off-road racing events in America. That's fun to watch, but when the sun goes down things get downright batshit out there. See a new side of the desert in this gallery of eye candy.
The axle-busting rock-crushing 14-hour off-road endurance event known as the 2015 King Of The Hammers kicks off at 8:00AM PST and will be raging across Johnson Valley, California until 10 PM tonight. Watch the whole thing right here for free!
This weekend we're evaluating a 2015 Jeep Grand Cherokee EcoDiesel by blazing out to Johnson Valley and chasing the freaky, spider-like Ultra4 off-road buggies in the King Of The Hammers race.
2014 King Of The Hammers race winner Loren Healy keeps it simple; "I love going fast, there's nothing else like it!" He's only the second person ever to win that ball-busting race twice, and from the looks of these moves he might be up for a third title!
A few minutes of the upcoming King Of The Hammers off-road racing movie Element Of Survival showcases heli-skiier-turned buggy racer Tom Wayes and some unbelievably beautiful slow-motion close up shots of his rig running hard through the dirt.