"The King Of The Hammers" has evolved from a few rednecks bumping heads in the desert to one of the most technically diverse spectacles in motorsport. Now it's a week-long racing event, and if you can't soak it up in person you'll finally be able to see it on television.
KOH is basically the Super Bowl of the "Ultra4" series, which races V8 4WD buggies that might vaguely remind you of a Jeep Wrangler.
Here's a little deeper walkaround on one of the vehicles with Ultra4 star and Nitto Tire-sponsored driver Loren Healy:
What makes this particular event so neat is that the cars have to fight their way through very slow, very rocky technical climbs and high-speed desert ripping across huge open areas.
The unique terrain forces a lot of creativity and stress on the drivers and their equipment.
KOH also hosts enduro-style dirt bike racing ("King Of The Motos") and UTV racing during the same week.
G/O Media may get a commission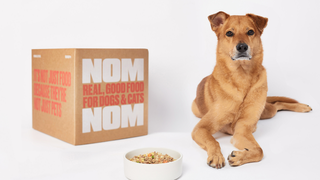 All this goes down in Johnson Valley, California which is a pretty easy two to three hour drive from the west side of Los Angeles (call it half that if you live east?) and I highly recommend anyone in the Southern California area go see it for yourselves. But if you can't, now you're going to be able to watch it on NBCSN.
As the series announced:

"ULTRA4 Racing and King of The Hammers (KOH) are coming to NBC Sports this August in a six episode series titled "Journey to The Hammers" airing on Thursday nights. The series showcases ULTRA4 Racing: the drivers, the teams and the lifestyle, in a way that has never before been seen on television. The episodes are scheduled to air in the 8PM PDT time slot starting August 25th and run for 6 consecutive weeks. "Journey to The Hammers" is the opening show for NBC Sports new Full Throttle block of automotive shows on Thursday nights."

"The 6-part series will feature 3 episodes focusing on KOH week including a one-hour special on the Nitto King of The Hammers powered by Optima Batteries, and two half-hour episodes featuring the Klim King of the Motos, Polaris RZR King of the Hammers UTV race and the Smittybilt Every Man Challenge. The remaining 3 episodes will feature all 6 of the Trail-Gear Western Regional and 4WD Eastern Regional races. The series will follow the 2016 season in chronological order starting with King of The Motos and ending with the ULTRA4 Fallon 250 race taking place in two weeks in Fallon, NV."
The success of Ultra4 and KOH isn't just exciting for off-road fans, it's huge for motorsports. Just about a decade ago this "event" was just a small, one-day gathering of enthusiasts. Now it's on national television! That is good! Very good!