The 2019 King of the Hammers headline off-road event is raging right now, but earlier this week a 2020 Jeep Gladiator pickup successfully completed the 4WP Every Man Challenge Race at the same extreme venue. It wasn't particularly competitive, and it wasn't completely stock, but it did survive a beating in the hands of pro drivers Erik Miller and Robby Gordon.

The Every Man Challenge is a race over sand and rocks, similar to the King of the Hammers but shorter. Still seriously challenging though, particularly for vehicles in the the Spidertrax 4600 Stock Class which requires competitors to use a factory engine, stock frame, full body, single shock at each corner, and 35-inch tall street-legal tires.
So these vehicles are not exactly "stock," but they're pretty representative of mildly modified factory vehicles that run around the trails of southern California and the rest of the country all the time.

This Jeep truck was built by Corona, Calif. shop Savvy Off-Road and ran a custom link-and-coil suspension, Fox remote reservoir shocks, extremely robust Dynatrac 60 front and rear axles, beadlock wheels with 35-inch Falken Wildpeak M/T tires, a winch and a roll cage for safety.

G/O Media may get a commission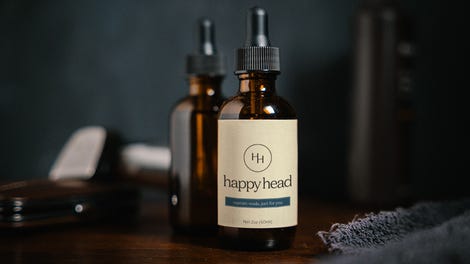 Under the hood was Jeep's standard 3.6-liter Pentastar V6 rated at 285 horsepower and 260 lb-ft of torque.

Miller and Gordon drove the first official race-prepped Jeep Gladiator to finish the 124-mile course in 10 hours, four minutes and 17 seconds which put them in 43rd place overall with five other "stock" class vehicles ahead of them. The day's overall winner, Casey Gilbert, finished in five hours, eight minutes and three seconds and the fastest stock vehicle did it in eight hours, 48 minutes and 13 seconds to give you some context.
"It's such a new build. The only time I had in the car was for qualifying, so to jump in here today and run it in the rocks, I wasn't nervous but I was doubtful of my abilities," Miller said in a statement relayed by the King of the Hammers media team. "It's such a big vehicle, and I had no time driving one, but it was phenomenally capable."

While the Jeep basically finished at the bottom of the pack, I'm impressed that the thing finished at all. And as you can see by how ravaged the rear end is in these post-race pictures posted to social media, it does not look like the drivers went easy on the thing.