You've heard me prattle on about why the King Of The Hammers just might be the all-time best off-road racing experience for spectators. Well if you missed it this year, I'm happy to report that the race has officially been scheduled for next year already.

Straight from Hammerking Productions and the Ultra4 Series league:

"The 11th annual KOH week will commence with Hammertown opening to the public on Friday February 3rd, 2017 and will continue through Saturday, February 11th, 2017. The actual King of The Hammers race will take place on Friday, February 10th, 2017."
Hammerking founder Dave Cole says; "KOH 2016 was our biggest and most succesful King of The Hammers to date. We look forward to continuing that momentum into 2017." He added that the early announcement was to allow teams, vendors and support crew as much time as possible to get themselves ready.
G/O Media may get a commission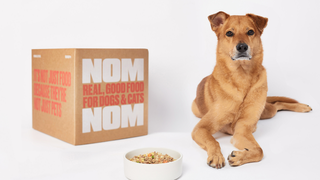 King Of The Hammers is still a young event, the first one went down in 2007 from plans scribbled down on a bar napkin, but it's grown immensely since. I caught my first KOH in 2015 and was impressed. This year we had even more fun, even if we had to learn the hard way that Rolling Rock isn't strong enough to act as a "liquid blanket."

What were we talking about again?
Right; KOH. It's more than just a singular race, it's a whole week of camping, carousing, and competing with events for UTVs, dirt bikes and various other vehicles leading up to the main event in Ultra4 cars.
Ultra4 vehicles look vaguely like the ultimate steroidal Jeep Wrangler with immense tires and stubby bodies. The racing involves rock crawling, fastblast desert sections and a lot of teamwork. There are more than a few sections were competitors have to winch each other through to make it.
All that is set in California's Johnson Valley, where you can pretty much do whatever you want.
If you didn't make it out this year, we hope to see you in the sand come February 2017!

And since that's still a fair few days away, this trailer of new movie about the race should serve as a little a holdover: