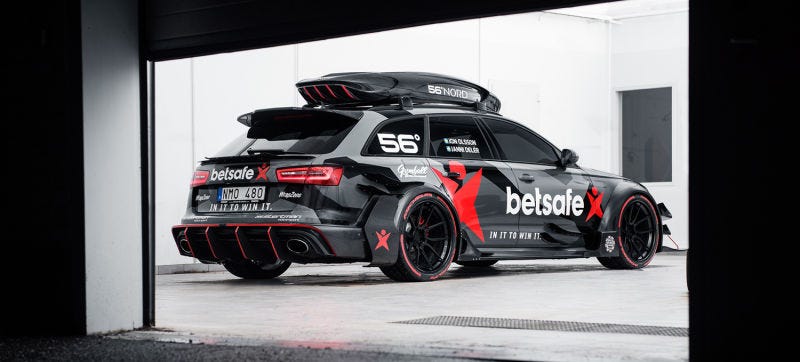 Professional skier Jon Olsson owns a Gumball 3000 Audi RS6 DTM. Most gearheads have only fantasized about driving a car like this (1,000 horsepower!!), but what about riding in the backseat as a passenger? Olsson teamed up with Uber to surprise unsuspecting Swedes with a taxi trip in a supercar.
Jon Olsson consistently creates the most ridiculous all-weather machines on the planet. The skier-slash-designer has thrown a box on top of a modified Audi R8, a Lamborghini Gallardo, and now another RS6 that's been DTMified and boosted to nearly 1,000 horsepower.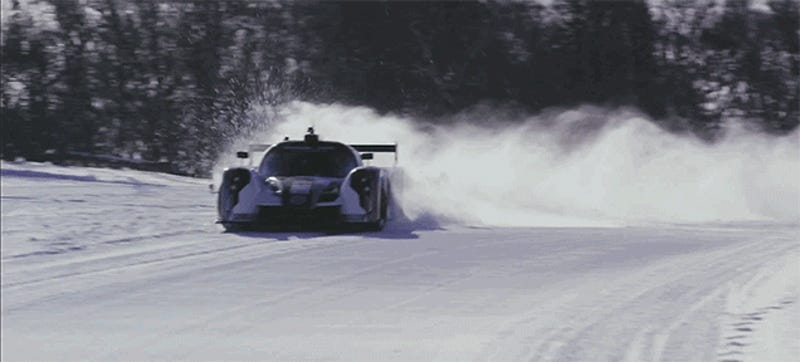 Freestyle skiing champion and occasional Audi/Red Bull/Betsafe billboard Jon Olsson jumped into his 600+ horsepower Rebellion R2K for a ride up a ski slope. Another busy day at the office.
While you might have to be a big air freestyle skiing champion to run around in a badass RS6 Wagon, Audi Sweden is giving fifty people the opportunity to get the same look and all-wheel drive with an A4 Avant 2.0 TDI.
Swedish pro-skier and proper car nut Jon Olsson is famous for using outrageously fast cars for getting to the slopes. But for the next season, he chose an RS6 instead of the supercars we've seen before. I guess he's getting older.
Swedish freestyle skier Jon Olsson has got himself another four-wheel-drive supercar, but this time it's not a Lamborghini. Or, well, not really Lamborghini. It's a carbon fiber-widebody Audi R8 tuned by PPI with a look as black as Tara Reid's lungs. And you thought your Subaru was the ultimate all-weather machine.