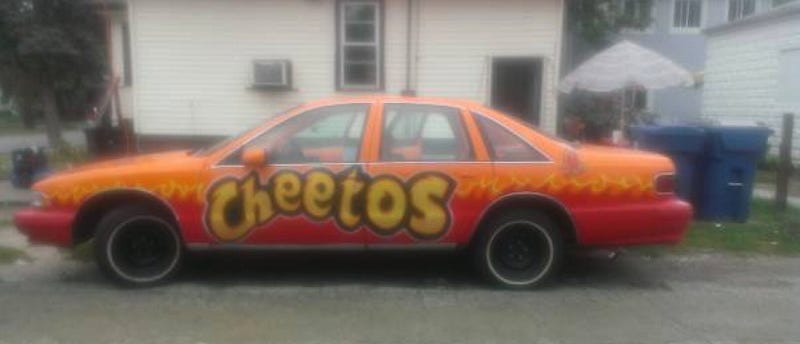 Cheetos are like cheesy and delicious little angel turds presented in a mylar bag. Today's Nice Price or Crack Pipe rolling advertisement Chevy Caprice could also be considered kind of cheesy, but will its price have you whispering, my lord!?
Considering that the U.S. Postal Service's current dire financial straits has been artificially created by a stupid act of Congress, I'd say it's high time we give our nation's under-appreciated mail carriers a well deserved break.
Sadly, yesterday's ratted-out and postal themed DJ on an S-10 frame wasn't going to help. In fact, not only did its price not deliver with a monumental 94% Crack Pipe loss, but it also incurred the ire of many of you just because of its dorky appearance.