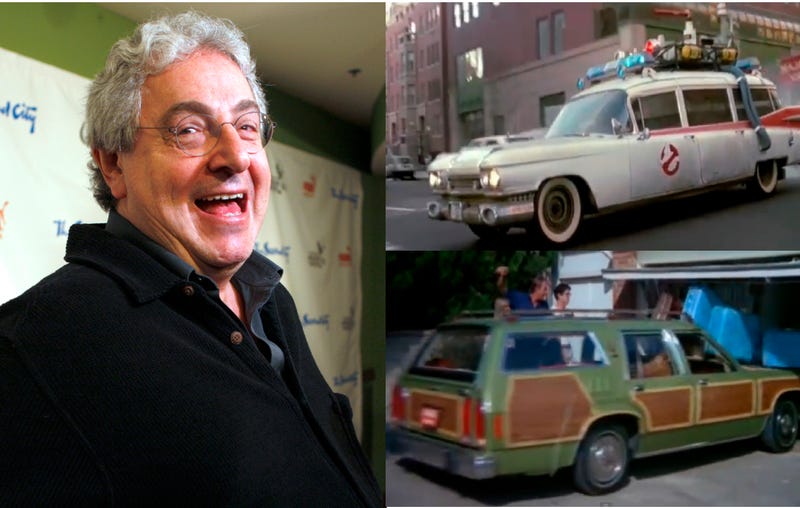 Today we lost Harold Ramis, one of the most successful comedy writers and directors of our time who gave us classics like "Caddyshack," "Groundhog Day" and "Stripes." He's also responsible for introducing three of the most popular movie cars into the pop culture universe.
Ramis died early Monday morning. The 69-year-old Chicago native suffered complications of autoimmune inflammatory vasculitis. His impact on entertainment is immeasurable, from his early work on "SCTV" to his big break co-writing "National Lampoon's Animal House."
We could talk all day about Ramis' near-flawless resume, but let's take a moment to honor three of the most famous cars from movies he's written and/or directed: The Wagon Queen Family Truckster from "National Lampoon's Vacation"; the Ecto-1 from "Ghostbusters"; and the EM-50 Urban Assault Vehicle in "Stripes."
The Griswold family's Wagon Queen Family Truckster limped along from Chicago to Wally World, enduring a number of torture tests along the way. Because the wagon went to hell and back, propmakers for "Vacation" had to come up with five different vehicles for the duration of filming. (Trivialists will recall that the Griswolds drive a decidedly plain Taurus station wagon in the "Christmas Vacation" installment, but at least they stuck with Ford, kinda.)
All were based on a Ford LTD Country Squire Wagon and designed by "King of Kustomizers" George Barris, the man behind the original Batmobile.