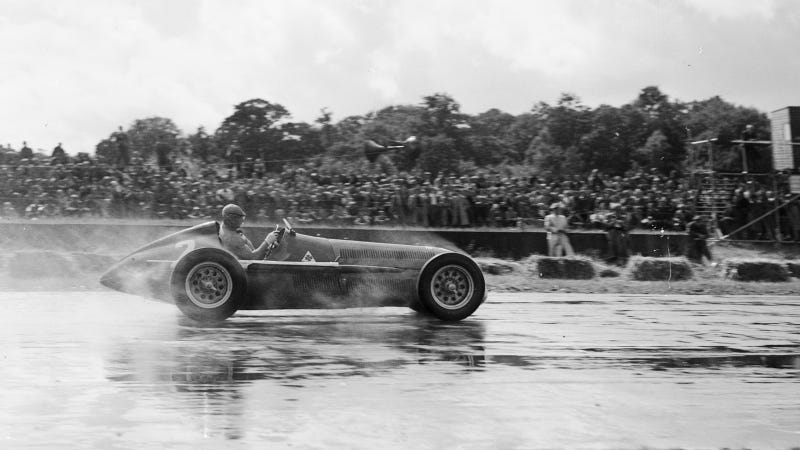 Alfa Romeo is remembered today as one of the most successful racing companies of all time. Their cars dominated in grand prix racing in before and after WWII. How did they stay relevant for so long? By breaking the law.
In 1937, Alfa Romeo debuted a successful single seater called the 158 "Alfetta." It wasn't long before Hitler started blitzkrieging people and Italy allied (Axis'd?) with the Germans. Alfa's racing team knew that if their cars were left out during the war, they could be taken as spoils of war by Nazis, or destroyed for scrap. So they dismantled five of their 158s and hid them in a cheese factory for the duration of the war. Italy's war effort needed all the metal it could get, but they weren't going to get any Alfettas.
After the war, Alfa put its 158s back together and went racing again. All the other racing manufacturers had been wrecked by the war, so Alfa walked the field. It took years for anyone else to catch up. Alfa may have been disobeying wartime government in hiding their cars away, but it was for good.
As we went over all of our car accident stories, Earthbound And Down told us his own story in the car world of people stretching what's legal, but doing it for a good cause.