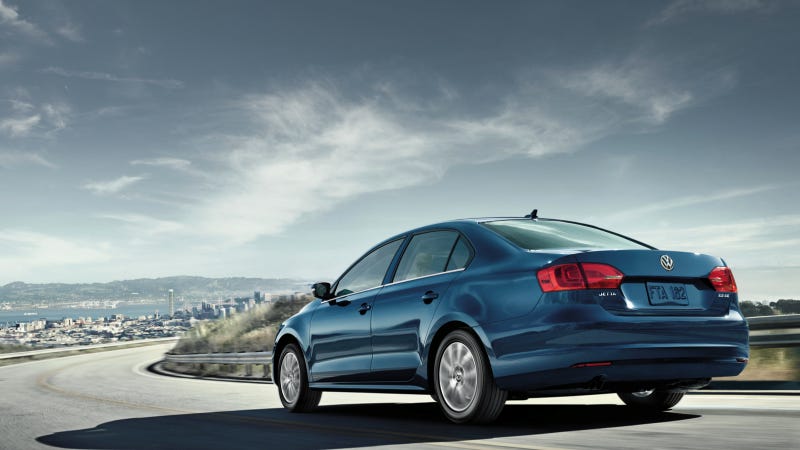 The Volkswagen Group is on a mission: to sell 10 million cars per year and become the largest automaker in the world by 2018.
In August, VW sold 41,000 cars in America. It was their best August here since 1973. And it's all part of their Beigekrieg battle plan for world domination.
Leading the charge were the Jetta and Passat, which sold a whopping 25,000 units. In August 2011, VW sold a total of 25,000 cars. The Passat actually grew by 4,219 percent over 2011. That deserves a wow.
Wow.
But the increase also says a lot about the car buying public. The Jetta and Passat were both redesigned with this goal of world domination in mind. VW openly followed Toyota as their model, and the new Jetta and Passat debuted with lower pricing and inoffensive styling. Instead of cars, they are now appliances built to a price.