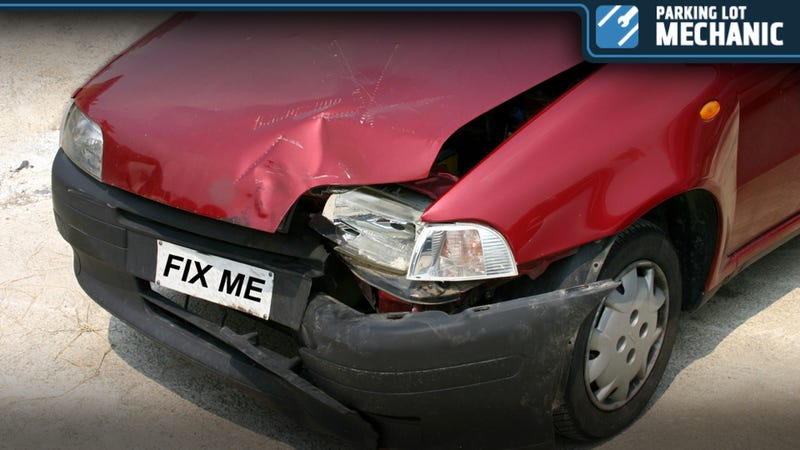 Fender benders are an unpleasant reality of motor vehicle operation. Sometimes, when the damage goes deep enough, it can render your car unusable. But even though some crash damage can't be fixed without major repairs — or at all — some can be fixed using a bit of good old fashioned ingenuity.
(WARNING: Working on anything that might affect your car's steering or braking is a dangerous business, so if you're not confident that the car will be safe to operate when you've finished your repair, DON'T TRY IT! Likewise, if you've tried, and failed, to fix a car safely, DON'T DRIVE IT! This story is meant to be instructive of the spirit of the Parking Lot Mechanic, not a real How-To.)
I thought about this the other day when my dad was telling me about how, sometime back in the 80s, he had crashed his Pinto into a tree on an icy day. I asked him if that was what had finally done the car in. Nope. Sure didn't. He didn't have enough money to get a new car at the time, so he had someone cobble the car — which never drove the same again — back together.