The Ford Pinto was born a low-rent, stumpy thing in Dearborn 40 years ago and grew to become one of the most infamous cars in history. The thing is that it didn't actually suck. Really.
Even after four decades, what's the first thing that comes to mind when most people think of the Ford Pinto? Ka-BLAM! The truth is the Pinto was more than that — and this is the story of how the exploding Pinto became a pre-apocalyptic narrative, how the myth was exposed, and why you should race one.
The Pinto was CEO Lee Iacocca's baby, a homegrown answer to the threat of compact-sized economy cars from Japan and Germany, the sales of which had grown significantly throughout the 1960s. Iacocca demanded the Pinto cost under $2,000, and weigh under 2,000 pounds. It was an all-hands-on-deck project, and Ford got it done in 25 months from concept to production.
Building its own small car meant Ford's buyers wouldn't have to hew to the Japanese government's size-tamping regulations; Ford would have the freedom to choose its own exterior dimensions and engine sizes based on market needs (as did Chevy with the Vega and AMC with the Gremlin). And people cold dug it.
When it was unveiled in late 1970 (ominously on September 11), US buyers noted the Pinto's pleasant shape — bringing to mind a certain tailless amphibian — and interior layout hinting at a hipster's sunken living room. Some call it one of the ugliest cars ever made, but like fans of Mischa Barton, Pinto lovers care not what others think. With its strong Kent OHV four (a distant cousin of the Lotus TwinCam), the Pinto could at least keep up with its peers, despite its drum brakes and as long as one looked past its Russian-roulette build quality.
G/O Media may get a commission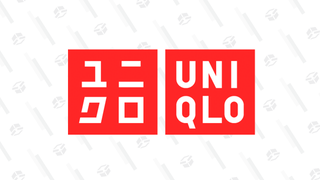 Year-round basics
Uniqlo Summer Sale
But what of the elephant in the Pinto's room? Yes, the whole blowing-up-on-rear-end-impact thing. It all started a little more than a year after the Pinto's arrival.
Grimshaw v. Ford Motor Company
On May 28, 1972, Mrs. Lilly Gray and 13-year-old passenger Richard Grimshaw, set out from Anaheim, California toward Barstow in Gray's six-month-old Ford Pinto. Gray had been having trouble with the car since new, returning it to the dealer several times for stalling. After stopping in San Bernardino for gasoline, Gray got back on I-15 and accelerated to around 65 mph. Approaching traffic congestion, she moved from the left lane to the middle lane, where the car suddenly stalled and came to a stop. A 1962 Ford Galaxie, the driver unable to stop or swerve in time, rear-ended the Pinto. The Pinto's gas tank was driven forward, and punctured on the bolts of the differential housing.
As the rear wheel well sections separated from the floor pan, a full tank of fuel sprayed straight into the passenger compartment, which was engulfed in flames. Gray later died from congestive heart failure, a direct result of being nearly incinerated, while Grimshaw was burned severely and left permanently disfigured. Grimshaw and the Gray family sued Ford Motor Company (among others), and after a six-month jury trial, verdicts were returned against Ford Motor Company. Ford did not contest amount of compensatory damages awarded to Grimshaw and the Gray family, and a jury awarded the plaintiffs $125 million, which the judge in the case subsequently reduced to the low seven figures. Other crashes and other lawsuits followed.
Mother Jones and Pinto Madness
In 1977, Mark Dowie, business manager of Mother Jones magazine published an article on the Pinto's "exploding gas tanks." It's the same article in which we first heard the chilling phrase, "How much does Ford think your life is worth?" Dowie had spent days sorting through filing cabinets at the Department of Transportation, examining paperwork Ford had produced as part of a lobbying effort to defeat a federal rear-end collision standard. That's where Dowie uncovered an innocuous-looking memo entitled "Fatalities Associated with Crash-Induced Fuel Leakage and Fires."
The Car Talk blog describes why the memo proved so damning.
In it, Ford's director of auto safety estimated that equipping the Pinto with [an] $11 part would prevent 180 burn deaths, 180 serious burn injuries and 2,100 burned cars, for a total cost of $137 million. Paying out $200,000 per death, $67,000 per injury and $700 per vehicle would cost only $49.15 million.
The government would, in 1978, demand Ford recall the million or so Pintos on the road to deal with the potential for gas-tank punctures. That "smoking gun" memo would become a symbol for corporate callousness and indifference to human life, haunting Ford (and other automakers) for decades. But despite the memo's cold calculations, was Ford characterized fairly as the Kevorkian of automakers?
Perhaps not. In 1991, A Rutgers Law Journal report [PDF] showed the total number of Pinto fires, out of 2 million cars and 10 years of production, stalled at 27. It was no more than any other vehicle, averaged out, and certainly not the thousand or more suggested by Mother Jones.
The big rebuttal, and vindication?
But what of the so-called "smoking gun" memo Dowie had unearthed? Surely Ford, and Lee Iacocca himself, were part of a ruthless establishment who didn't care if its customers lived or died, right? Well, not really. Remember that the memo was a lobbying document whose audience was intended to be the NHTSA. The memo didn't refer to Pintos, or even Ford products, specifically, but American cars in general. It also considered rollovers not rear-end collisions. And that chilling assignment of value to a human life? Indeed, it was federal regulators who often considered that startling concept in their own deliberations. The value figure used in Ford's memo was the same one regulators had themselves set forth.
In fact, measured by occupant fatalities per million cars in use during 1975 and 1976, the Pinto's safety record compared favorably to other subcompacts like the AMC Gremlin, Chevy Vega, Toyota Corolla and VW Beetle.
And what of Mother Jones' Dowie? As the Car Talk blog points out, Dowie now calls the Pinto, "a fabulous vehicle that got great gas mileage," if not for that one flaw: The legendary "$11 part."
Pinto Racing Doesn't Suck
Back in 1974, Car and Driver magazine created a Pinto for racing, an exercise to prove brains and common sense were more important than an unlimited budget and superstar power. As Patrick Bedard wrote in the March, 1975 issue of Car and Driver, "It's a great car to drive, this Pinto," referring to the racer the magazine prepared for the Goodrich Radial Challenge, an IMSA-sanctioned road racing series for small sedans.
Why'd they pick a Pinto over, say, a BMW 2002 or AMC Gremlin? Current owner of the prepped Pinto, Fox Motorsports says it was a matter of comparing the car's frontal area, weight, piston displacement, handling, wheel width, and horsepower to other cars of the day that would meet the entry criteria. (Racers like Jerry Walsh had by then already been fielding Pintos in IMSA's "Baby Grand" class.)
Bedard, along with Ron Nash and company procured a 30,000-mile 1972 Pinto two-door to transform. In addition to safety, chassis and differential mods, the team traded a 200-pound IMSA weight penalty for the power gain of Ford's 2.3-liter engine, which Bedard said "tipped the scales" in the Pinto's favor. But according to Bedard, it sounds like the real advantage was in the turns, thanks to some add-ons from Mssrs. Koni and Bilstein.
"The Pinto's advantage was cornering ability," Bedard wrote. "I don't think there was another car in the B. F. Goodrich series that was quicker through the turns on a dry track. The steering is light and quick, and the suspension is direct and predictable in a way that street cars never can be. It never darts over bumps, the axle is perfectly controlled and the suspension doesn't bottom."
Need more proof of the Pinto's lack of suck? Check out the SCCA Washington, DC region's spec-Pinto series.