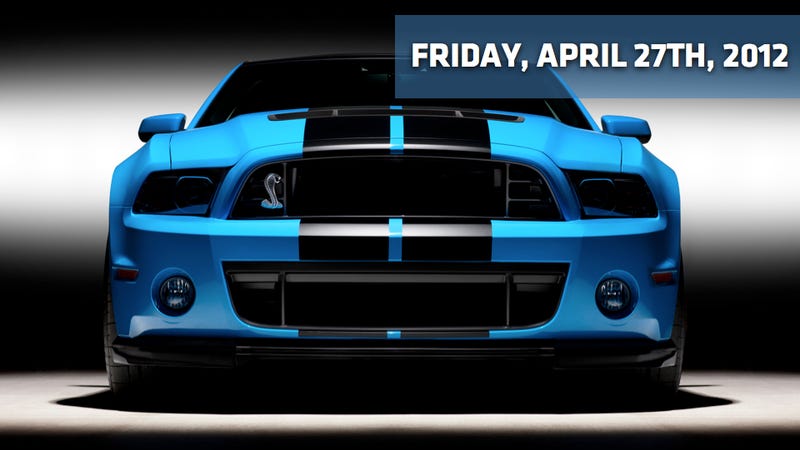 This is the Morning Shift, our one-stop daily roundup of all the auto news that's actually important — all in one place at 9:00 AM. Or, you could spend all day waiting for other sites to parcel it out to you one story at a time. Isn't your time more important?
---
1st Gear: Ford Claims 2013 Shelby GT500 Certified At 662 HP
So, you know how the 2013 Shelby GT500's supposed to be packing a seemingly widowmaker-making 650 horsepower? It turns out Ford is wrong. Astonishingly, according to Jim Owens, VP of marketing for Shelby, and Jamal Hameedi, SVT's chief engineer, the new GT500's actually putting out more power. At a special sneak preview of the car for the Los Angeles Shelby American Automobile Club last week in Los Angeles they claimed the 2013 GT500 was recently certified at 662 HP and 630 lb-ft o' glorious torque. If it's true, then the output they've been able to coax from that engine is simply amazing. I can't wait to see it in person.