The Ford Escape has always been the capable compact SUV you never really wanted, but was your go-to response to the question: "I don't off-road. I want an SUV. What should I buy?" The new 2013 Ford Escape is no longer an SUV, but it won't change the answer to that question.
Driving the reborn crossover around Northern California it became instantly clear that Ford's greatest "escape" was from its delusion it was building a truck. Now Ford's building a car. A car with a great little engine that Ford should put in everything.
FULL DISCLOSURE: Ford wanted me to drive the new Ford Escape so badly they flew me to San Francisco and fed me lunch inside the factory where they once built the Model A. The majestic facility both metaphorically and physically overshadowed the cars. I also stopped and bought cheese with my own money.
As I walk into the wide expanse of the old Ford assembly line that's been turned into a candy bowl of brightly colored Escapes I can't help but guard my expectations. Looking back I've been begging for this vehicle — sold as the Ford Kuga in Europe — to come over for almost exactly four years.
G/O Media may get a commission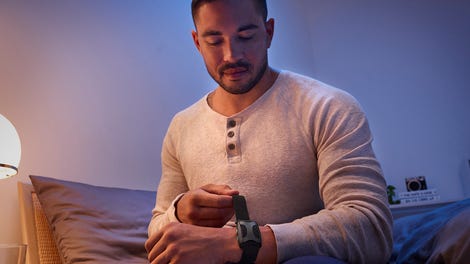 Like a TV show that's been on hiatus for too long, I feared fear that it wasn't as good as I'd once convinced myself it would be. It's essentially a taller Ford Focus. What's the point in getting excited about that? Where did this sudden enthusiasm for a crossover come from? How much did I drink in 2008?
[gallery 5903062]It certainly looks good. Ford's "kinetic" design language fits the squat proportions of a crossover perfectly, exuding a familiar attitude from the trapezoidal grille and wide-mouth inlets flanking the nose. The beltline rakes neatly into a the C-pillar, creating an open and friendly greenhouse. The plastic on the nose is fine at 20 paces, but looks cheap and shiny up close.
The Escape's like ABC's Modern Family in its approach to exterior design. It amuses but doesn't offend. It takes risks but not dangerous ones. It intrigues but ultimately doesn't demand much from the viewer. All of this is to say it is a highly successful combination that should appeal to the maximum number of people.
After lunch we go through the marketing walk-through, which is only worth mentioning because they basically admit that people will buy anything with the words "EcoBoost" on it, probably without considering the consequences or meaning. It is now less a technology and more a talisman warding off high gas prices and Sierra Club canvassers with clipboards.
There's also the none-too surprising revelation that Ford's still over-embracing the idea of marketing the vehicle as a fashion accessory for treacherously cool hipsters. If the old Escape's marketing was "all hat and no cattle," then the new campaign still seems a little too "all organic wool Fedora and no charm."
If it works to get people into Ford dealers to drive it then they'll have no trouble selling it — even though the price is up $1,000 for the SE model and $1,500 for the SEL/Titanium package. Technically, they dropped the starting price by $200 but that only counts for the 2.5-liter four-cylinder base engine.
Here's a small questionnaire we designed for determining whether the 2.5-liter base Escape is for you:
1. Are you the person responsible for buying vehicles for a rental car agency?

[ ] YES
[ ] NO

If you answered "YES" to the question above, you should buy a 2.5-liter Escape. If the answer you marked was "NO" please keep reading.
I don't mean to be dismissive of people who buy entry-level products as my family frequently purchased them growing up. My second car was a hand-me-down Escort that was so stripped it didn't even have the not-legally-required right-side mirror.
Let's just say if you buy an Escape with the 2.5-liter engine and you're not a fleet purchaser I will judge you harshly. I may not throw things at you. I may not even scowl. But deep in my heart will be a profound displeasure bordering on disgust because you are a pathetically stupid human being.
Her's why: the 1.6-liter EcoBoost is just so much better. In every conceivable way.
I first hop in a rather stripped Escape of a golden hue reminiscent of old Buicks and head away from city towards a route filled with curves — San Francisco becomes less straight the farther away you get, but only in road configuration.
As with other EcoBoosted engines, the sweet little 1.6-liter benefits from turbocharging and direct-injection, as well as independent variable camshaft timing. The result is an engine than can quickly adjust to driver demands while putting out a healthy 178 horsepower at 5,700 RPM and an even more impressive 184 lb-ft of torque at 2,500 RPM using premium fuel. On the recommended 87 Octane you're apparently looking at 173 horsepower and 177 lb-ft of torque.
That's 108 horsepower-per-liter in an almost entry-level crossover, folks. It's the first use of this engine in the country and it matches the character of the Escape perfectly.
The power isn't overwhelming, but it's so predictable and usable you'll feel like you're going faster than you really are. There are no acceleration numbers, but don't be surprised if it's able to knock off a Hyundai Veloster. All that low-end torque makes launching it a breeze, although any illusions of it being a sports car drop off as the revs climb.
There's no manual option, of course, and the transmission is a rather ho-hum six-speed across the board with no paddles or even a good manual-shift option. Just a thumb actuated button on the top of a shifter. It's better than the SelectShift automatic, but only in the way that it's better to get stabbed in the arm than shot in the crotch.
If there's one downside to the engine noise tends more towards a whine than a growl when pushed. I've never engaged in coitus with Fran Drescher, but I'd imagine both make a similar noise as they reach climax.
Another advantage of the 1.6-liter in FWD trim is it's the lightest car of the bunch, weighing in at just 3,502 pounds, something I feel bouncing around the twisty bits of Marin County. it stays just as planted as the widely-praised Focus. It is a Focus. The steering isn't santoku sharp, but neither is it unnecessarily heavy. It's also slightly vague, but not annoyingly so.
If handling is a priority you can hardly do better in an affordable crossover. Although, if handling is your priority why are you buying an affordable crossover?
Aesthetically, the interior is an even more dramatic improvement than the exterior. Gone are the massive expanses of dull, rigid plastics. The shifter moves higher on the center console and the whole thing adds a more dimensional surface. It's like jumping from an old Looney Tunes cartoon to Avatar.
On the SEL and Titanium model there's a new version of the rightly maligned MyFord Touch that's less obtrusive but still unnecessarily cumbersome. Lower trim levels have a small information screen, which works just fine, as well as a giant keypad. It's a little too European, but an absolutely comfortable and even stylish place to be. The rear seat is also fine for most adults, although is better suited to children and friends of friends who invite themselves along for trips.
After experiencing the 1.6-liter EcoBoost I'm anxious to the point of being obnoxious about trying the 2.0-liter EcoBoost with 4WD. With 237 horsepower and 250 lb-ft of torque, the four-cylinder essentially replaced the V6.
My co-driver, Josh Decker, spots a Qvale Mangusta and I try to explain to him what it is and instead opt to chase it down. Having spent a lot of time behind the wheel of the old V6, the improvement is instantly noticeable. Power delivery is obviously better across the range and it feels like there's a lot more there.
But can I tell you a little secret? It doesn't feel that much better than the 1.6-liter. It sounds better. It is better. But $3,000 better? Nope. At $25,895 the Escape SE with the smaller EcoBoost engine is the best value and absolutely the car I'd buy. The expected 35 MPG highway fuel economy — better even than the current Hybrid — is another enticement.
The $31,195 Titanium is the worst value, but the wide range of options and looks it gives is a benefit to the people who buy Escapes and, of course, sell them.
Oh, at this point I should mention there's a sensor under the bumper that uses the proximity key to sense if you're near and lets you open up the rear hatch using only a quick swipe of your foot. It works without much effort, but I'm not sure why the inconvenience of having to set down your groceries is any worse than the possibility of twisting your ankle or falling on your ass.
Ford already sells a ton of Escapes despite the current one being, at best, old. But when equipped with the 1.6-liter EcoBoost engine, the new Ford Escape is best in its class. Of course that's a class dominated by narcoleptic entries from Honda and Toyota, so "best in class" really means "above normal." The 2.0-liter, when you consider cost, is also at least surpassingly average.