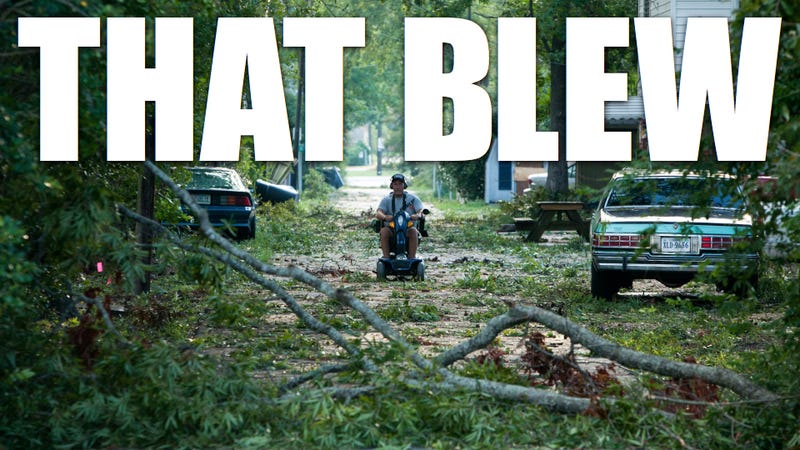 With Hurricane Irene barreling toward New York City, I've decided to stay behind in my Manhattan Financial District apartment — located smack-dab in the middle of "Evacuation Zone A." Keep refreshing this page as I live-blog the storm from my perch above lower Manhattan providing either the first pictures of Hurricane Irene New York City damage — or a whole lot of nothing. (LAST UPDATED - 8:17 PM EST)
Either way, I'll be here — and live-blogging as long as the power's still on or the battery in my laptop/iPad/MiFi/iPhone has a drop of charge left.
UPDATE 34 (08/28/2011 - 8:17 PM EST) — MATT: New York may have dodged the worst of it, but the worst of it seems to have landed in the Catskills and parts of Vermont. Bridges destroyed and an entire town have been completely wiped out.
UPDATE 33 (08/28/2011 - 2:16 PM EST): That river they're boating on in the photo on the left? It's not a river. It's Route 18 in New Brunswick, NJ.
UPDATE 32 (08/28/2011 - 12:51 PM EST): Check out these images of the horrific devastation from our sister site, Gawker.