At one point Audi released a five-cylinder engine because four ist too small, und six ist too big. Now Nice Price or Crack Pipe has an S4 with a V8 crammed under its hood. Ain't progress grand?
Yesterday we had a $8,500 BMW M6 that a rabid 88% of you voted Nicely Priced. The day before that we had a Mercedes Wagon that, while admired for condition and legendary reputation for durability, was deemed Crackalicious for its nearly $12,000 asking price.
Both those cars had their own merits, and at just shy of twenty one large for the pair, they'd make one smile-inducing garage to walk into every morning. But what if you don't have the space for two cars? And what if you'd like to have your wagon cake and still eat Mustangs for lunch too? What if such a mythical beast did exist that combined the performance of the M6 with the utility of the wagon, and still had that business-like, teutonic personality that both the Bimmer and the Benz possess? Well, how about an Audi S4 Avant for that same $21,000?
G/O Media may get a commission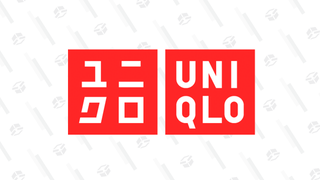 Year-round basics
Uniqlo Summer Sale
The S4 badge was originally affixed to the larger C-class 100, replacing the 200 model name. With the next re-ordering of Audi nomenclature (which seemed to occur every 9 months back then) the larger car was re-christened S6, leaving S4 available for the B-class cars. The S4 has had, over the course of its many iterations, 2.2-litre turbo fives, bi-turbo 2.7 litre V6s, and the engine that powers today's candidate- the steamroller-like 4.2-litre V8. Audi followed the recipe of many a muscle car maker and dropped into the smaller car an engine originally intended for a much bigger one. The 40-valve, 4-cam mill from the A8 displaces 4,163-ccs, and provides 340-bhp and 302 lb-ft of torque for your trouble. Helping get the horses to the highway is a Getrag M6S six-speed transmission with well chosen ratios, and Audi's ubiquitous, and well-sorted, Quattro all-wheel drive system. This gray over black 2004 has put sixty eight thousand miles under those four driven wheels, and comes with Recaros and a built in radar detector to keep Smokey off your back. It's a one-owner car and is claimed to have always been garaged, keeping the Florida sun from withering rubber and baking the paint.
Now, the V8-equipped S4 is a remarkable car- offering up seemingly limitless quantities of torque and acceleration that's shocking in nearly every gear. Possibly a result of the longitudinal placement of the drivetrain (Audi's packaging of V8 and larger engines in front of the front wheel centerline is nothing short of amazing, but it's still nose-heavy) is the vague steering, which is over-assisted and can make the twisties a challenging exercise in a way BMWs never do. Apart that the chassis is neutral and forgiving and eventually you would come to terms with the car's peculiarities.
So, this S4 seems to be the best of both worlds- fast and furious sports car, and reasonably roomy wagon. That $21,000 asking price is more than both Wednesday's and Thursday's cars combined, but this is a car with a lot more to offer in terms of convenience, safety and technology so that's to be expected. But would you expect to pay that much? Is $21,000 a nice price for a single car that may give the enjoyment of two? Or is that just too much for this single car?
You decide!
eBay or go here if the ad disappears.
Help me out with NPOCP. Click here to send a me a tip, and remember to include your commenter handle.