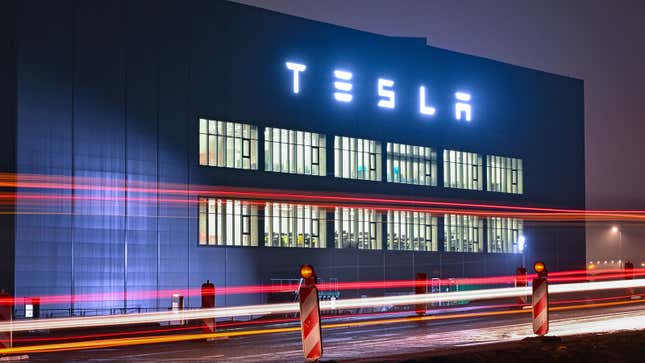 For years, Tesla and its enigmatic leader, Elon Musk, have been promising that their cars will be able to drive themselves soon. They use this idea to paint a vision of a perfect future where we're all driven around town in our silent Teslas, napping at the wheel or working through traffic so we don't have to worry about missing valuable moments of productivity throughout the day.

Tesla's Big Discounts Worked, Sort Of
In case you missed it:


But, since the American automaker began rolling out its supposed self-driving technology, its cars have been caught up in countless crashes, collisions, and other incidents. And now, U.S. regulators are even scrutinizing the company's claim that its cars can drive themselves.
After announcing his ambitions to have millions of self-driving Teslas on the road all the way back in April 2019, Musk has repeatedly set himself targets for the tech that his company can't match. And now, a report from The Washington Post found that insiders at the EV maker thought that "Musk's erratic leadership style," high staff turnover at the company, and "a stubborn insistence on doing things differently" have all hit progress on the technology.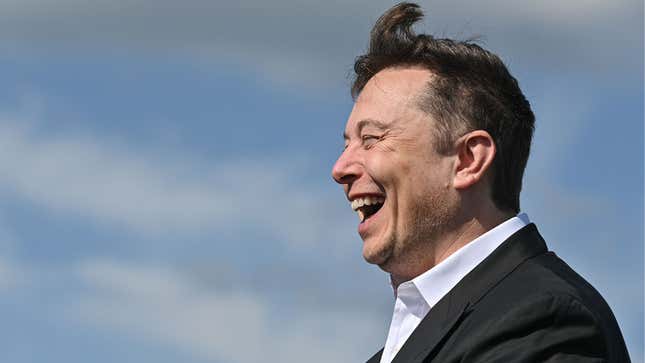 One key area the report highlights is Musk's refusal to fit his cars with radar that can scan the road ahead and detect hazards. Instead, Tesla makes use of cameras positioned around the car and artificial intelligence that can learn to read its surroundings.
This, the site says, could have the potential to speed up development of the tech as "the more data (in this case driving) the artificial intelligence guiding the car is exposed to, the faster it learns." But, it's not quite that simple, as The Washington Post reports:
But that crude model also means there is a lighter safety net. Tesla has chosen to effectively allow the software to learn on its own, developing sensibilities akin to a brain via technology dubbed 'neural nets' with fewer rules, the former employees said. While this has the potential to speed the process, it boils down to essentially a trial and error method of training.
What's more, Musk's insistence that his cars rely on cameras alone, rather than sensors such as radar or the lidar systems that we are seeing fitted to Volvo's latest flagship also brings about further risks of errors. According to The Washington Post, without these more advanced sensors, "Teslas would be susceptible to basic perception errors" every time the cameras were obscured by everything from a squished bug to rain or sunshine.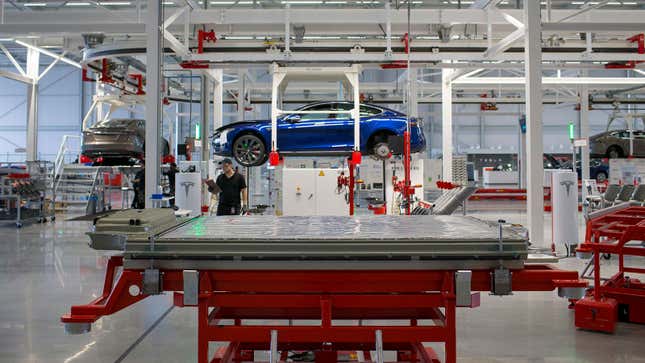 The reason for Musk's reliance on cameras over other sensors that aren't hampered by *checks notes* the weather? The billionaire's "determination" to bring down costs, reports the site. The Washington Post adds:
Musk had championed the 'vision-only' approach as simpler, cheaper and more intuitive. 'The road system is designed for cameras (eyes) & neural nets (brains)," he tweeted in February 2022.

Some of the people who spoke with The Post said that approach has introduced risks. "I just knew that putting that software out in the streets would not be safe," said a former Tesla Autopilot engineer who spoke on the condition of anonymity for fear of retaliation. "You can't predict what the car's going to do."
Once Tesla announced its reliance on cameras and a departure from radar, The Washington Post reports that the problems "were almost immediately noticeable." Rather worryingly, this decision also coincided with a dramatic uptick in the number of Tesla owners running the company's "Full-Self Driving" software as testing programs ramped up.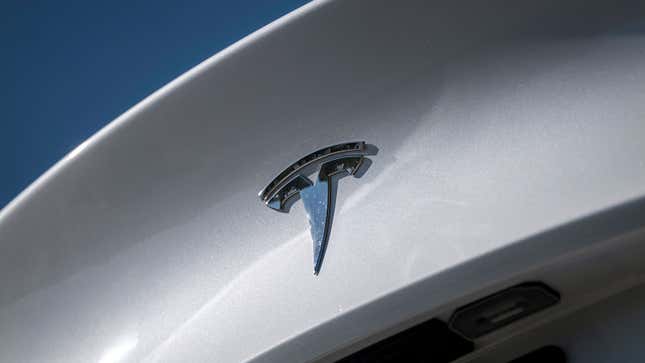 As a result, the number of scary-looking onboard videos, misrepresented road signs and crashes began to increase. The Washington Post reports:
Some of the people who spoke with The Post attributed Tesla's sudden uptick in "phantom braking" reports — where the cars aggressively slow down from high speeds — to the lack of radar. The Post analyzed data from the National Highway Traffic Safety Administration to show incidences surged last year, prompting a federal regulatory investigation.
But all this isn't to say that Tesla isn't aware of such issues and trying to fix them. In fact, the engineers The Washington Post spoke with talked of times Musk would ask them to uncover fixes that could be rolled out to consumers quickly. But, one engineer warned that "Nobody comes up with a good idea while being chased by a tiger."
The approach to hurrying out software patches has also sparked ire from the NHTSA, which "publicly admonished Tesla for issuing fixes without a formal recall notice."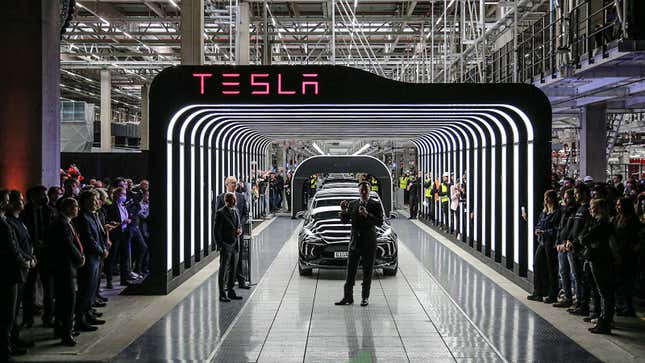 All that, it's safe to say, doesn't paint the automaker in the best light. Add to that a lawsuit that claims Tesla made "false and misleading" statements about its cars' ability to self-drive and the sheer number of engineers that have left the company in recent months, including Andrej Karpathy, Tesla's director of artificial intelligence, and Ashok Elluswamy, Tesla's director of Autopilot, it's easy to see why things may be going off the rails.
Now, with Musk seemingly dedicating most of his time to his takeover of social media platform Twitter, it begs the question of how to get Tesla back on course?