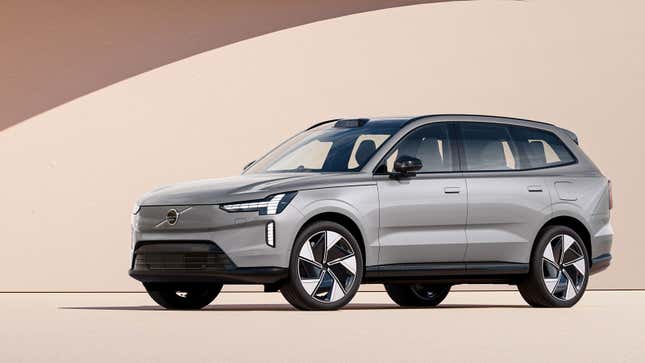 It's a big year for Swedish automaker Volvo as it's preparing to roll out its new flagship SUV, which for the first time will be all-electric. The EX90 was first unveiled at the end of 2022 and Volvo has been sharing more and more details about the new car ahead of its launch for the 2024 model year.

This NYC Garage Takes Vanlife To The Next Level | Jalopnik Visits
In case you missed it:
When it finally hits the road next year, the EX90 will pack in an all-new design, sustainably sourced interior and more cameras and sensors than you can shake a stick at. Chief among those will be an array of sensors inside the car that can detect when you forget a passenger in the back seat and an all-new lidar system mounted to the car's roof
"One thing you'll see on the EX90 that's not on any of our other cars right now is our roof-mounted lidar, which we consider our next safety belt," Gaurang Kalsaria, head of future vehicles at Volvo Cars Americas, told Jalopnik at a preview of the new car this week in New York City.
"It's bringing Volvo into our new era of safety and is going to help the car see over two football fields away, even in complete darkness."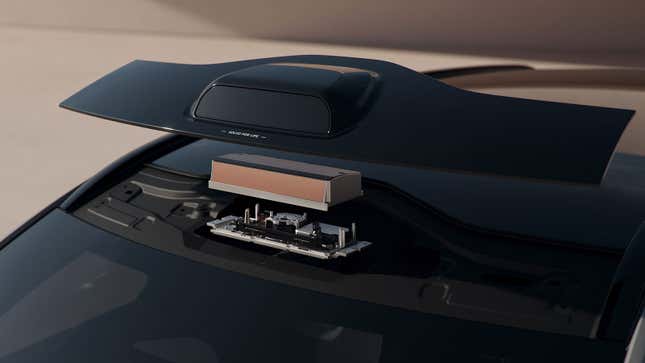 As well as the lidar up top, the car also crams 16 ultrasonic sensors, eight cameras and five radar modules into its body panels. Volvo even engineered tiny water jets around the front and rear cameras to keep them clean year-round.
All these sensors and cameras will come as standard on the EX90, which will start at "under $80,000" according to Volvo. That's partly because the systems have been so deeply ingrained in the design of the whole car.
"The teams worked very closely," Kalsaria told Jalopnik. "Especially with the lidar that's mounted on the roof, they tried to integrate it as much as possible to help with the aerodynamics. As technology evolves, we're going to look to make it even more streamlined into the roof. But, the design team definitely worked with the engineers there to integrate it as much as possible."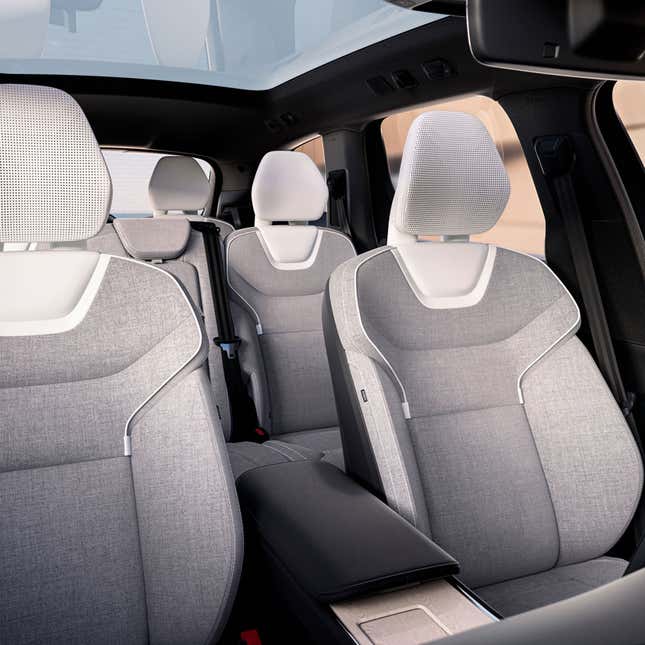 What's more, once the systems are installed in the car, Volvo says it will be able to unlock future potential via over-the-air updates that can be sent out to customers. This is especially true of the company's self-driving tech, which won't be available on the new electric SUV at launch, but could ship to EX90 drivers later in the car's life.
As we've increasingly seen from automakers like BMW and Volkswagen, software patches like this can sometimes be locked behind a paywall or subscription service. This leaves buyers with a lifetime subscription that follows them wherever they drive.
So, is Volvo planning a similar tact with the tech offered in the EX90? Well, Kalsaria isn't so sure.
When asked about the possibility of Volvo launching subscriptions for the EX90s top features, he said, "Honestly, we haven't really thought about how we're going to be offering all this new technology. A lot of people are going that way, but it's still a decision we have to take. With subscriptions, we're not too sure what we're going to be doing there."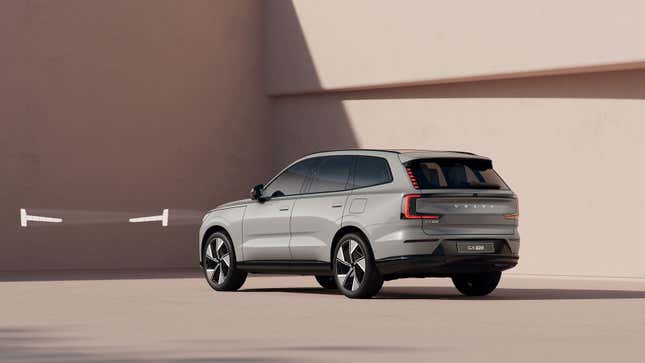 What's important to note is that all the safety features that come with the EX90's array of sensors will work straight from the dealership as standard. The lidar system will be able to detect hazards in the road and slow the car to a stop, and alarms will sound if you leave your sleeping child in the back seat. The car will even be able to detect if the driver's eyes are focused on the road ahead. It's impressive stuff.
So clearly, Volvo's brightest minds are focused on getting the first EX90s out to customers before they start considering pricing models for potential future technology. For now, at least.