The 981-generation Porsche Cayman has a fantastic chassis with one of the most communicative steering systems in existence. When it first came out, I considered the 981-generation Cayman GT4 the best road car Porsche had produced. Porsche was seemingly afraid of cannibalizing its iconic 911 when it released the 981 GT4, so the car came with a measly 395-horsepower 3.8-liter Carrera S engine stuffed into what many think is a better platform than the 911. What about the driver who craves a ridiculous amount of power from their existing mid-engined Porsche?

Thankfully, BGB Motorsports has a solution with a 4.2-liter engine setup that maximizes the potential of the 981 GT4, employing the "built not bought" approach to each client's car. No stranger to reviewing Porsche projects from the likes of Singer, Sharkwerks, and Gunther Werks, I wanted to see what BGB was doing. The day I arrived in Florida to drive the BGB Cayman, SpaceX had a launch scheduled at Cape Canaveral, which was a sign of things to come.
(Full Disclosure: BGB Motorsports Group invited me to a private track event at Daytona International Speedway, covered my flight and hotel, and only needed me to bring my helmet and some semblance of driving ability.)
Crafting a Wicked Cayman
G/O Media may get a commission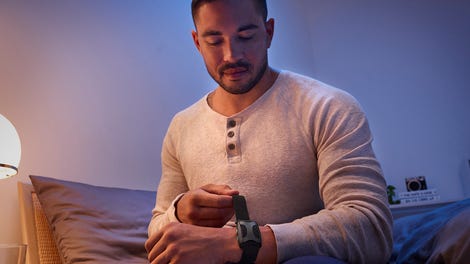 Ormond Beach, Florida-based BGB Motorsports is a name you might recognize from their manual-swapped 991-generation Porsche 911 GT3 RS, created when Porsche was only offering the GT3 with a dual-clutch automatic. In addition to badass client projects, BGB competes in IMSA's Michelin Pilot Challenge series with a Porsche Cayman, so the shop's knowledge of the platform is deep. BGB offers its customers plenty of options to unleash the potential of the Cayman, no matter which engine it was shipped with.

BGB Motorsports Group owner John Tecce described this Cayman project as a road-going version of Porsche's GT4 Clubsport racer. A bored and stroked 4.2-liter engine contains uprated Carrillo rods and Mahle pistons, with Porsche's X51 cams and crank from the 911 GT3's 4.0-liter engine. In this setup, the upgraded 4.2-liter produces over 500 horsepower and nearly 400 lb-ft of peak torque across a plateau from 4,000 to 6,500 RPM. Compared to rev-happy Porsche GT and race engines, this 4.2's powerband is more usable on the street, boasting considerably more torque than a GT3. BGB also installed a PDK gearbox that wasn't offered in factory 981 GT4s and updated the ECU.
Porsche's PASM dampers were replaced by fully programmable Tractive Suspension coilovers with a DSC controller. Original steel brake rotors from Porsche were upgraded to tougher PFC discs, with a dual master cylinder from a Clubsport controlling Porsche's stock red calipers. Forged wheels and Michelin Cup 2 tires are installed for street duty, with a set of Clubsport wheels and slicks for track days. Taller uprights are mounted to the Cayman's tail to give more effective airflow to the big rear wing.

Carpeting, insulation, and the radio are gone, but the door panels, windows, and air conditioning are kept to preserve daily comfort. The frunk and rear cargo area lose their trim to shave weight while accommodating a roll cage and a BGB-designed, window-fed carbon fiber airbox. Racing buckets and harnesses are fitted, and a racing steering wheel features buttons to engage the engine modes and PSM settings, in addition to radio and pit limiter buttons. BGB had a few of its customers participating during this weekend, with different street-friendly interiors employed by the drivers, showing you don't have to go too hardcore. The Cayman you see here had nearly $60,000 invested in the powertrain, but you can opt for a milder setup if you so choose.

Evaluating The Complete Package
Ripping around Daytona's 12-turn, 3.6-mile road course was awesome, flexing the BGB Motorsports Cayman's raw power around the high-speed banked tri-oval while testing its handling capabilities in tight horseshoe turns and fast chicanes. With a considerable amount of track experience, I was quickly able to sense the improvements to the Cayman GT4's abilities.

This 4.2-liter Cayman exhibited astonishing midrange torque, quickly shoving me from the exit of the infield's tight left-hand Turn 1 toward the kink and into the International Horseshoe. Maintenance throttle was vital to keeping the 981 pointed in the right direction; on my first flying lap, I mistakenly gave the pedal a firm stab and kicked out the rear end. A small flick of counter-steering and I was off in an instant, leaning hard on the upgraded brakes as I approached the next hairpin. Steering feedback through the slick tires was positive and direct, and upgraded front uprights and suspension bits enhanced the already great 981 setup, creating a surprisingly compliant, very grippy machine.

Along the 31-degree bankings, I buried the go pedal with thrust a SpaceX Falcon 9 would appreciate. Rather than the factory Porsche high-pitched scream, a thunderous roar blasted through the Cargraphic exhaust, alerting folks in neighboring counties to the presence of a very fast Cayman. As I eclipsed 155 MPH down Daytona's back straight, the upgraded dual master cylinder setup gave smoother, longer brake pedal travel with fantastic feedback, providing a sensation I'd expect from a road car rather than a track monster, giving me almost too much confidence as I dove into the bus stop. The long sprint from NASCAR Turn 3 toward the tri-oval start/finish line had me peaking at over 170 MPH, allowing me to gap track-prepped GT3s on the straights while laying down lap times in the mid-1:50 range.
This Cayman Has Been Uncorked
Lap after lap, I pushed this Cayman's limits and finished each session with an evil chuckle. Though raw and powerful, the upgraded Cayman is remarkably easy to manage in trained hands. With loads of grip from a fantastic suspension and sticky rubber, the BGB 4.2-liter Cayman pleasantly balanced a silly amount of power stuffed into one of Porsche's greatest chassis.

Porsche has finally cured its Cayman complex, introducing an all-new 718 Cayman GT4 RS equipped with the fantastic 4.0-liter flat-six previously reserved for the 911 GT3. Acquiring a 4.0-liter GT4 RS will cost you about $140,000 without options, and that's if you're lucky enough to secure an allocation from a dealer (and avoid ridiculous markups). BGB offers Cayman owners a chance at taking a cheaper used 981 and turning it into an absolute rocket.