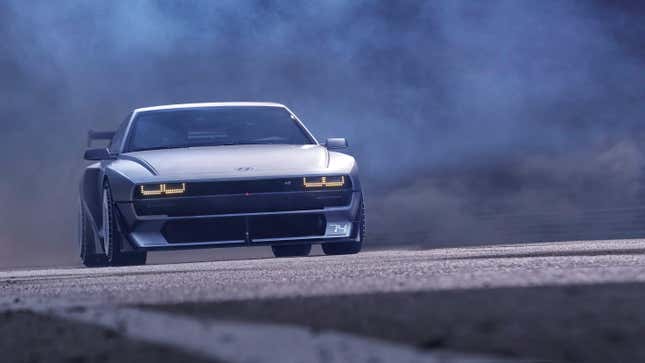 You guys can all close your wallets now. Carscoops has confirmed that the Hyundai N Vision 74 concept that wowed us when it debuted is not, in fact, coming to a dealership near you.
If you recall, just over a week ago, nearly every automotive outlet reported that Hyundai was planning on bringing the N Vision 74 concept into production. We didn't believe the rumors, of course, which is why you didn't see anything about it on Jalopnik. All reports seemed to source a single Korean outlet called Money Today.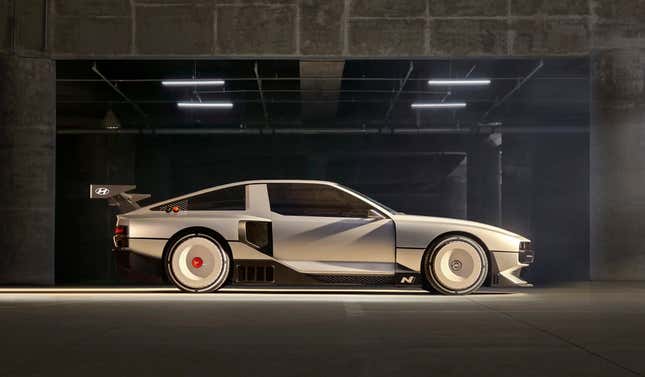 In the article, they claimed that Hyundai would be debuting a new-age Pony sports car based on the N Vision 74 at the company's Motorstudio design studio in Seoul on a so-called "Pony Day." While it's not known where or how Money Today got this information, it made the rounds enough that it got the attention of Hyundai. And now the company is squashing those rumors.

Hyundai reps spoke to Korean outlet Wikitree and confirmed that the company has no plans to make a new Pony coupe based on the concept. "There is no plan to mass-produce the Pony Coupe, and there is no Pony Day event planned," a Hyundai rep said to Wikitree. A U.S. rep for the company backed up their Korean counterpart in a statement to Carscoops:

"We are aware of media speculations on the potential commercial production of the N Vision 74 rolling lab development model," but that "[while] the heritage and spirit of Pony models have a lasting impact on the Hyundai Motor Company, we currently have no plan for a commercial production of the Pony Coupe Concept."
So it looks like if you want to get your Cyberpunk hydrogen performance car kick, you'll have to get it in other places: by playing Cyberpunk 2077, buying a Hyundai Nexo, or waiting on Hyundai to release its Ioniq 5 N performance EV. It doesn't look as if Hyundai will be giving us a vehicle that combines all three anytime soon.