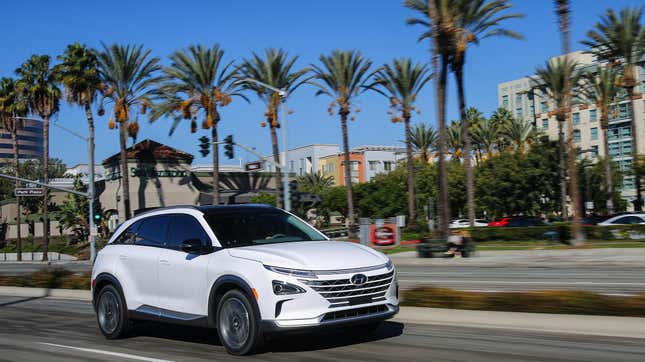 Hyundai seems to be determined to make hydrogen work. From its straight-out-of-Cyberpunk 2077 N Vision 74 concept to its Xcient fuel cell truck Hyundai has poured tons of money and effort into fuel cell tech. The Nexo fuel cell crossover hit the California market in 2018. But those who bought the Nexo new may regret it after seeing the steep depreciation these things have.
Listen To The Lexus RC F Sing Through The California Mountains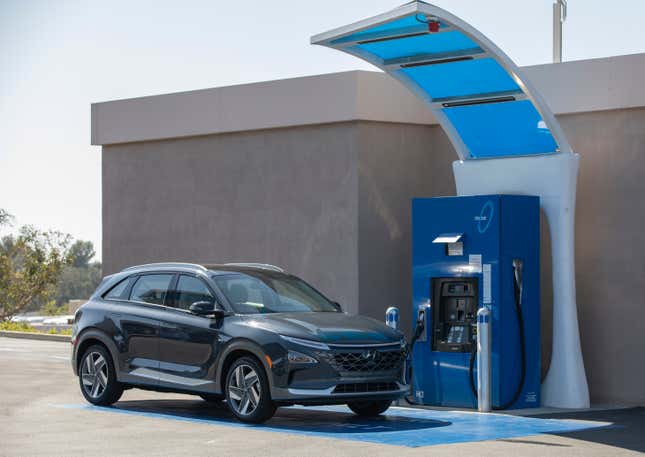 If you find yourself interested in a brand new Nexo , be prepared to drop luxury car money. Including a $1,295 destination charge, a new Hyundai Nexo Blue will set you back $60,730 or up to $64,180 for the top Limited trim. There are rebates and discounts of course, but it's easily the most expensive vehicle Hyundai sells in the U.S. Here's the thing: you can find lightly used Nexos for cheap commuter car money.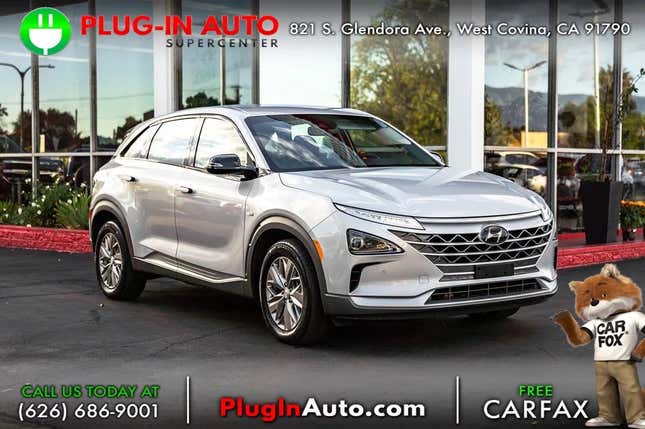 Take this 2019 example. With 26,682 miles on it, this dealer had it listed for $14,950 (it recently sold). I pulled up the vehicle history on Carfax.com and found the original window sticker price of $59,395. If you're doing the math that's a nearly $45,000 drop in just three years. Or as my boss Bob Sorokanich pointed out, $1.69 of value lost every single hour. That's shocking.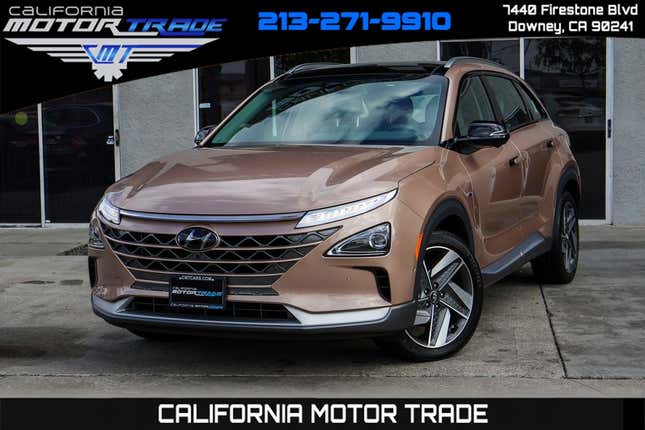 If you go for the pricier Limited trim it doesn't help things. This example is a '19 Nexo Limited. It has slightly higher miles at 43,242, but it's still just $15,589. Originally it stickered for $62,845. That's over $47,000 in value lost.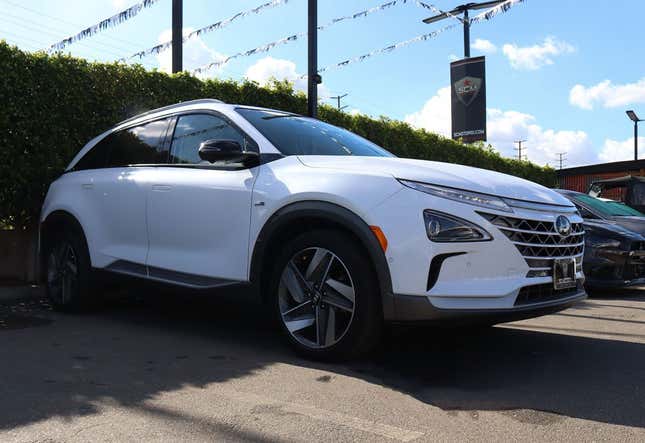 Even if you go newer it doesn't get better. This 2020 Nexo Limited is just $19,099; its original sticker price was $63,280. That's over $44,000 in value lost. 2021 models with lower miles are selling for the low to mid $30,000 range.

This isn't specific to Hyundai, of course. All new cars lose value the moment they drive off the lot. German luxury cars are notorious for having this. But a couple of circumstances contribute to the Nexo's crappy depreciation. The first is that all Korean models suffer extreme depreciation. It's been going on for years. And while fuel-cell vehicles are eligible for a California rebate of up to $4,500, that program has been a mess for car buyers.

Then there's hydrogen crappy refueling infrastructure. The Nexo like every other fuel cell vehicle, has only ever been sold in California. Outside of the Golden State, hydrogen's fueling infrastructure is nonexistent. And while there are a number of California gas stations that have applied for permits to sell hydrogen fuel the coverage is spotty. If I purchased a Nexo or Toyota Mirai for instance, my nearest fueling station is almost 17 miles away. And it's a reservation only station.

But if you live in California and have a hydrogen fueling station nearby, a Nexo might end up being a brilliant used-car bargain buy.