With the success of the Mustang under their belt, Ford went for another equine equitable in replacement of the Falcon. Now, Nice Price or Crack Pipe wants to know if this '70 Maverick is hot to trot.
Much like Whit Stillman's film of the same name, yesterday's Metropolitan garnered critical acclaim, but little audience appreciation. A movie that had the opposite effect was Top Gun, in which Tom Cruise played a cocky Navy Pilot named Maverick to the swoons of women and Scientologists nation-wide. Today we've got another Maverick to ogle, so let's see if it gets any of you breathing heavy.
Introduced in late 1969 as a '70 model, the mid-size Maverick attempted to capture the same lightning in a bottle as the Mustang had done five years earlier. While it was intended to replace the Falcon, with which it shared drivetrains, the Maverick echoed the curvilinear cokebottle shape, and jutting prow, of the 'Stang. If that wasn't enough, it eschewed the raptorlicious nomenclature of its predecessor for a raucous pony parable.
Jesse is selling this first year example, which he claims was bought new by his great grammy. He says it has the straight six - which is expected as the 302 didn't grace the Maverick's engine bay until '71 - but he doesn't say which six. When it first hit the streets, the Mav' came with Ford's 170 cid six as standard. Within a few months, the 200 was made available, and then, at the same time as the 302, Ford added a 250 cid six check box to the options list.
G/O Media may get a commission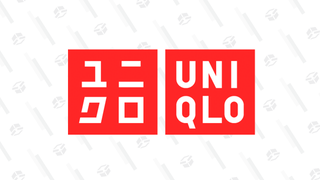 Year-round basics
Uniqlo Summer Sale
Whichever one it is, you can bet it'll provide grandma-friendly durability over butt-clenching performance. The C4 automatic is equally bulletproof, and its column shift allows for a come 'ere baby bench seat up front. Not that Grammy approved of such behavior.
Jesse alludes to the fact that the car is on the market because Great Grammy is no longer driving it. He doesn't say if that's because she's traded up to a new Taurus SHO, or if Obama pulled her plug, but either way, Grammy's loss is our gain. And speaking of gain, Jesse's looking to gain eight thousand of somebody's hard earned bucks for his ancestral chariot. He claims that it comes with a neat history but one gets the impression that, while neat, that history may only be relevant to those shaken out of his family tree. Aside from that, the car is unremarkable but clean. The black-painted rear bumper indicates that chrome may have been a weak point on this car, and the carpeting in the footwells has the grungy appearance as though Grammy may have spent some time there, postmortem.
So, would you plunk down $8,000 for Great Grammy's Maverick? Or does that price mean Jesse is smoking the Crack Pipe in mourning over his beloved great grandmother?
You decide!
Holy Toledo! Or, go here if the ad goes the way of Great Grammy. Hat tip to Dealkiller!
Help me out with NPOCP. Click here to send a me a tip, and remember to include your commenter handle.