Generally, describing a car as an appliance is pejorative, indicating it is dull as dishwater. Today Nice Price or Crack Pipe brings you a car that's totally not boring, but does look an awful lot like a refrigerator.
The heated battle yesterday over the merits of a $3,700 Pontiac ended with a surprising 75% Nice Price vote saving the LeMans to cruise Hollywood yet another night. Speaking of Hollywood- it's a long way from Cherry Hill New Jersey, which is where we're headed today.
Nash Kelvinator had always been a second-tier automaker here in the U.S., and by the mid-fifties, while everybody was leaving it to beaver and loving lucy, they quietly merged with Hudson to form American Motors. A brand cue of Nash's (other than Nash Seats which would have engendered a population explosion had the cars been more popular) was the bathtub body design. The tall fenders with semi-skirted wheel arches - front and rear - made the cars look like they should always be transporting a butcher, a baker and a candlestick maker. While the major competition was zooming into the future on fins bedecked with chrome, and everything longer, lower and faster, what Nash felt America needed was a diminutive shoppers trolly disguised as a car. Setting one of their biggest Kelvinator washing machines on extra-hot, they shrunk down their compact Rambler into the even smaller two-seat Metropolitan- an example of which is our candidate today.
This 1961 Metro is attractive for both its convertible top which lets the sun in, and an opening trunk, which lets you in to get your stuff. Previous models required you to limbo your way behind the seats to access your bottles of scotch and Life magazines. The two-tone paint is most complimentary to the cheery but rounded shape, which is surprising on such a small car. That carries over to the interior with a pair of broad seats, in red and white, and a metal dash that is dominated by the speedometer- directly ahead of the wheel and three on the tree shifter.
G/O Media may get a commission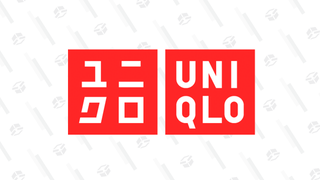 Year-round basics
Uniqlo Summer Sale
While Father may know best, the mileage of this BMC- B-series powered Metro is in question. The seller claims it might be 21,000, or. . . maybe not. But really, who cares? You're not buying this for its long term drivability. This is a fun car, a top-down Sunday afternoon kind of car.
And with those expectations in mind, let's revisit that price. The seller is asking $16,500 for this littlest Nash, and that gets you not only the top and the trunk lid, but also a continental kit, which looks a lot less ridiculous on this than you might imagine. These cars have extensive support networks- the Nash Metro Club has chapters all over the place and the members typically aren't weirdos, just regular folk. And they're not all a bunch of dwarves, so stop thinking that.
So what will it be for this Nash with panache? Is $16,500 a Price that is Nice for this slice of American life? Or, is the seller smoking the Crack - from a tiny, little Crack Pipe - for asking that?
You decide!
South Jersey Craigslist or go here if the ad disappears. Hat tip to evanschmitt!