Here at Nice Price or Crack Pipe we use the term "classic" sparingly. Layla is a classic, the french bikini is a classic, as is the Manhattan. Today, you get to decide if this Pontiac is classically trained.
Yesterday, the '72 Bee-turd went down like a phoenix in a blaze of crack pipe. But that won't stop us from keeping the big-ass coupe alive! Today we're going Hollywood for another American two-door that's ready for its close up.
Taken from a silent film staring Steve McQeen, the name LeMans graced Pontiac's mid-sizers for nearly two decades. It later was also applied to a small, Korean import, the less said about which the better.
This 1973 example, in azure with contrasting white vinyl roof, is from the colonnade era in the panoply of GM A-bodies. Buff at the front, and pointy at the rear, these coupes stood in the shadow of their GTO and Grand Am siblings. While large and in charge, the LeMans had neither the implied performance of the former, nor the Euro trashing luxury of the latter.
G/O Media may get a commission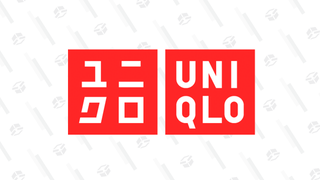 Year-round basics
Uniqlo Summer Sale
Its name does imply a continental flavor, however should you decide to take this car to a track in say France, such as. . . oh I don't know- Paul Ricard, you likely wouldn't be setting any track records. The wide and slick leather seating surfaces would have you bumpin' uglies with the armrests on hard turns if you lack sufficient gluteal grip. The built for comfort, not for speed shock and spring settings would mean track imperfections would go unnoticed, as would sleeping policemen, and possibly errant corner workers. But that comes with the territory, and this car hails from an era when men were men and driving excitement meant having an under-the-steering wheel A/C vent.
The seller doesn't let on what the drivetrain is, but available that year was the 400 cid V8 with an asthmatic 170 bhp. The column shift (that thing behind the Club, kids) indicates it's probably a TurboHydromatic 400 fluid-driving down there next to your right foot. A-arm front suspension, live axle in back, recirculating ball steering- it's a smorgasbord of '70s American auto engineering.
All of which may not add up to provide the speed and handling acumen of cars that circle its namesake, but its size does lend itself to other uses:
Now, at $7,250, yesterday's Thunderburp didn't come cheap, but this GM giant comes with an asking price of only $3,700. That gets you a car that appears rust-free, has decent paint and will probably run for another seventy five thousand trouble-free miles. And it's a classic that's in classic condition and has the same model body as GTO! Which is totally classic!

So would you drop three benjamins shy of four grand for this Pontiac from the disco era? Or, is this a classic case of a seller overusing classic in the description of his classic that's yet to be?
You decide!
Hollyweird Craigslist or go here if the ad disappears.
Help me out with NPOCP. Click here to send a me a tip, and remember to include your commenter handle.