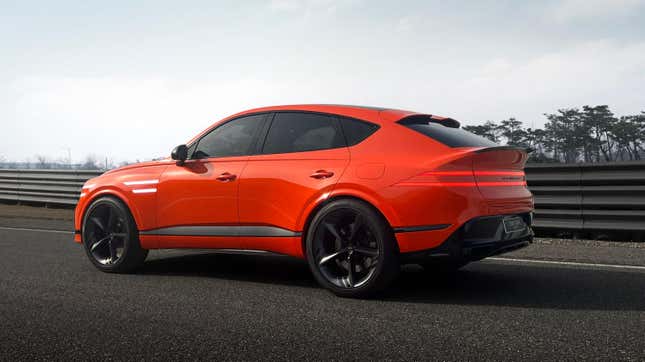 First things first: It's gorgeous. The Genesis design department, led by ex-Audi, ex-Lamborghini, ex-Bentley designer Luc Donckerwolke, is on a hot streak of releasing gorgeous vehicles, whether they're production-ready or concepts like this. But looking closely, this doesn't really seem like a concept car — it has all the hallmarks of a nearly production-spec machine. Meet the Genesis GV80 Coupe Concept.
Chase Elliott Explains the Challenge of Adapting to NASCAR's Next Gen Car
In case you missed it: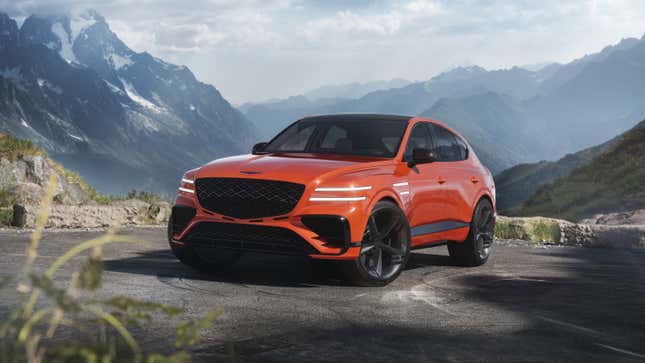 In a press release, Genesis describes the GV80 Coupe Concept as "a statement of intent for the future, hinting towards more emotional and performance-oriented models," and that the concept "materializes the Genesis brand's design philosophy while emphasizing its athletic attributes." Mhm. Future models, you say.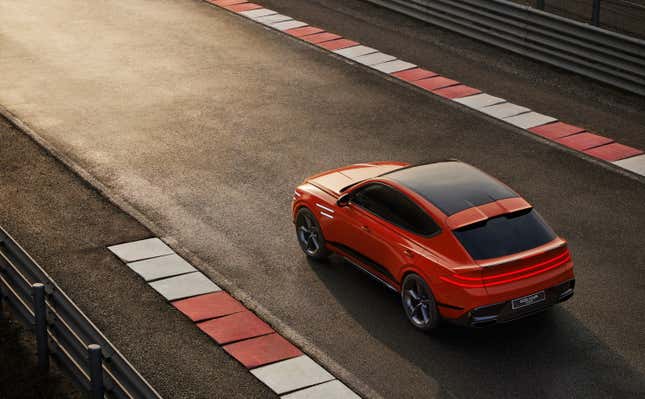 The concept is a four-seater, with a sloping rear roofline and a chopped-off tail section capped by spoilers on the roof and the rear belt line. The signature Genesis "Two Lines" design of the front and rear lightning elements has been accentuated beyond what you see on the production GV80. I, for one, think it's fantastic.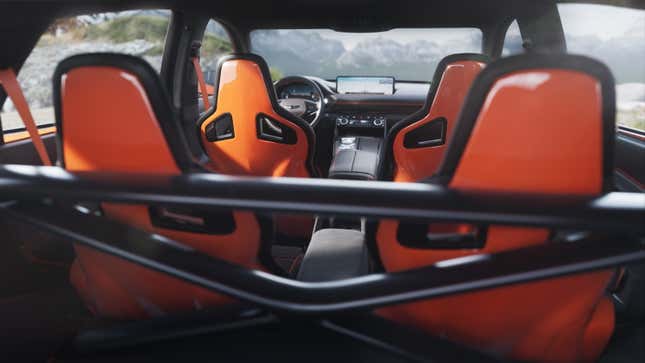 The only real flight-of-fancy concept trappings are in the interior, where we find four carbon-fiber-shell racing seats and an elaborate rear strut tower brace. I dig the plaid, but let's not kid ourselves — if (or when) the GV80 Coupe comes to market, it'll have at least four normal seats.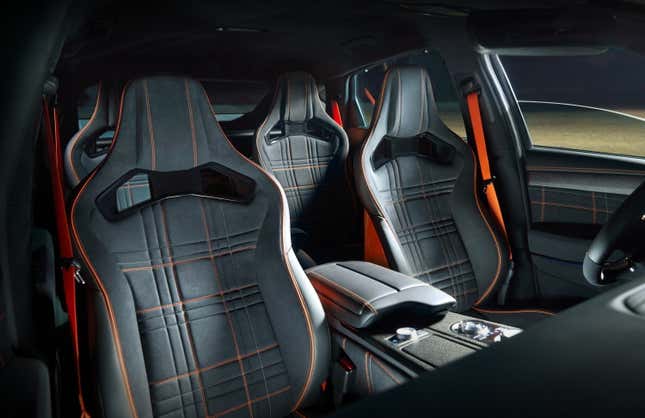 For his part, Genesis group chief creative officer Donckerwolke says the concept SUV "emphasizes the duality of the Genesis brand by showcasing the antagonistic character that lives within the Athletic and Elegance parameters of Genesis' design philosophy."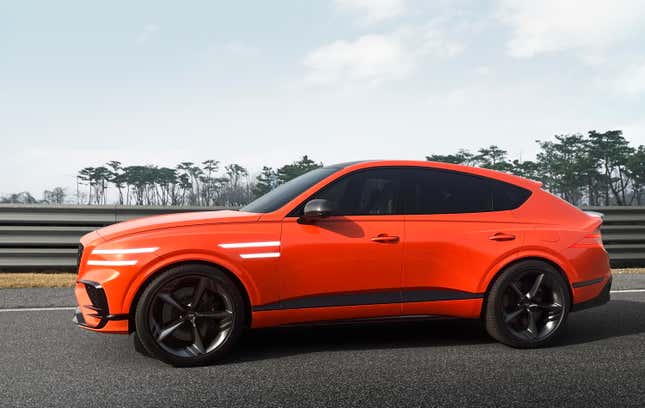 Genesis has established something of a tradition around debuting striking concept vehicles around the New York International Auto Show. Last year, the company pulled the wraps off the X Speedium Coupe concept, a jaw-dropping electric coupe with a shooting-brake-esque silhouette not dissimilar from today's GV80 concept.
As for the paint color? Genesis calls it "Magma," and Donckerwolke says it "symbolizes the self-confident and passionate attitude of Korea."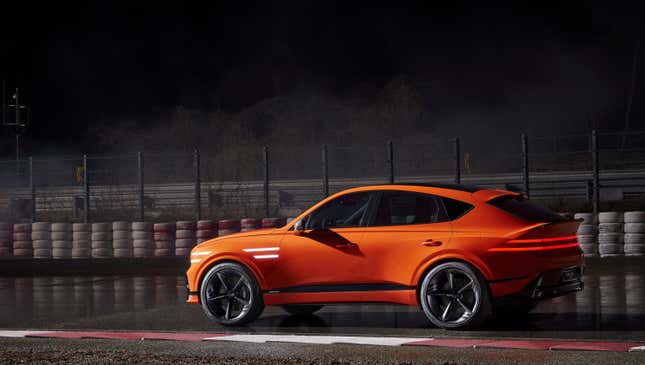 Genesis won't say anything about whether this GV80 design will enter production, but with BMW, Mercedes, Audi, and even Volkswagen offering sleek coupe-esque variants of their luxury two-row SUVs, it's all but certain Genesis will enter the fray. As long as the production model looks largely like this concept, it'll be A-OK.