We began the week with a Porsche, so it seems only fitting that Nice Price or Crack Pipe end it with one as well. This one's a N'awlins' 911, and you might find its price is ripe for a Louisiana purchase.
Here's your Jalopnik tip of the week- when seeking someone to emulate for the Jersey Shorification of your Audi Sedan, Hannibal Lecter should not be on your short list, fiff, fiff, fiff, fiff. That decision to make it look like a 'biter,' was the primary reason yesterday's mad custom Audi A8L raked in one of the most lopsided votes in NPOCP history, with fewer than 4% of you flipping your backwards caps over the kludged-up auto dis-union.
Speaking of das Vaterland, it may seem like we've been protected by the Maginot Line here this week what with yesterday's Audi-abomination and Monday's Porsche Cayenne. And at the risk of being dubbed Germaniacs, we're serving up the sauerbraten again today with an 1978 Porsche 911SC. It comes not by way of the Rhine however, but by the mighty Mississippi, being offered for sale in New Orleans.
Now, it's almost time for Mardi Gras in the Big Easy, but you're probably better off walking than driving after visiting Bourbon Street (so many boobies!) during that ode to drink and debauchery. But once you've sobered up and finished explaining to your mom about those unfortunate pictures on the Internet, you might want to check out this 156,000-mile 911. The '78 was the first year of the SC, and that model carried the then new 180-bhp 3-litre six. In addition to the displacement increase over the previous and lamentable 2.7, the new motor switched case material from magnesium to aluminum, and was engineered to actually provide proper cooling. Potential problems that might still exist are: an expensive airbox which could be destroyed in a single engine backfire, a rubber-centered clutch disk that could disintegrate causing expensive transmission trouble, and a timing chain tensioner that could fail – again very expensively.
G/O Media may get a commission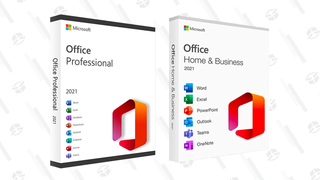 89% off
Microsoft Office Professional 2021 Lifetime License
All of those problems can be easily fixed, and at some point in this fly-yellow car's life they may very well have been, but if so the seller isn't saying. He does say stuff that you pretty much already know – RWD, 5-speed, the fact that it's yellow over tan, yada, yada, yada. They say a picture speaks a thousand words, and from the snaps in the ad you can see that it rocks some black Fuchs which fill the SC's widened fenders nicely, and inside it has that ode to MG Mitten - Sisal floor mats. The rest of the interior looks pretty good, with no apparent tears, rips or territorial markings evident in the pictures. Outside, the Carrera script on the doors combined with the whale tail on the engine cover help to lessen the visual malaise created by the U.S. imposed bumpers – plus they're like automotive testosterone.
That being the case, and it being so close to Carnival, you may feel compelled to flash the car your boobs, or throw strings of beads at it, but neither act is a prerequisite for purchase. Instead, it's a simple cash outlay of $4,800 that's required to get behind this 911's wheel. On the face of it, that seems low for an SC of this car's apparent condition and that brings us back to its New Orleans location. It seems they had a bit of a sprinkle down there a few years back – you might have heard of it, something called Katrina? Anything and everything in that hurricane's path was affected - and not in a good way - and it's entirely possible that this 911 is less Mardi Gras and more mostly grime. If it is a Katrina Kar, then it likely hosts the monster that rides those storms and preys upon both the innocent and the Innocenti alike - rust. Either that, or every nook and cranny was once home to delta detritus, the damage caused by which is something that even a thorough cleaning can never fully expunge.
Or maybe it's just a deal – owned by yet another New Orleans resident still looking for the city to bounce back so he can once again afford a car of the Porsche's demands, and eat still something more than BP Oilios. Maybe he doesn't know what it's worth, or perhaps there's something that he's not divulging- like its containing Tom Cruise's coprolitic vampire, folded up in the back seat?
Whatever the reason, $4,800 it is, and it's up to you to say whether paying that much would also be a big easy, or if that would have you going to NO-orleans.
You decide!
UPDATE Sad news - we all thought there must be something fishy about this, and it turns out it's not Katrina-blown crappie in the door pockets, but that this ad turns out to be a scam by a scammer known for scamming people with her scams. Anyway, it was fun while it lasted.
Thanks to everybody who burst the bubble and prevented this scammer's scam from scamming anybody who might have been fooled by the scam. Damn scammers.
NOLA.com or go here if the ad disappears. H/T to Nathan for the hookup
Help me out with NPOCP. Click here to send a me a tip, and remember to include your commenter handle.