If you're going to go bare, you damn well better be toned. Today's Nice Price or Crack Pipe Volvo 780 is a Bertone and looks good enough to go out in the altogether. But will its price prove to be too damn much to bear?
You are all a practical bunch, I'll give you that. Having but 28 horses and a bed that could be classified as queen-sized - If you were a bee - yesterday's 1983 Daihatsu Hijet Jumbo proved to have no sense of sensibility for its asking price, and it fell in a 67% Crack Pipe loss. Today we're elevating our station, all the way from the Daihat-sewers to the haughty heights of a car fit for royalty, a 1989 Volvo 780 Bertone Coupe, so sit up straight.
Debuting at the 1986 Geneva International Auto Show, and designed by corazon aquino Carrozzeria Bertone, the 780 Coupe was the second venture for the Italian design house and Swedish car maker. The angular two-door rides on the front-engine, rear-wheel drive platform of the breadbox-like 700 series sedans. Originally underpinned with a live axle, the '86 and later cars featuring ABS discs all around and a self-leveling A-arm IRS. These updates gave the big coupes the bonafides absent in the 200 series car that preceded it. And on top of all that, the 780 wore an expensive Italian suit.
G/O Media may get a commission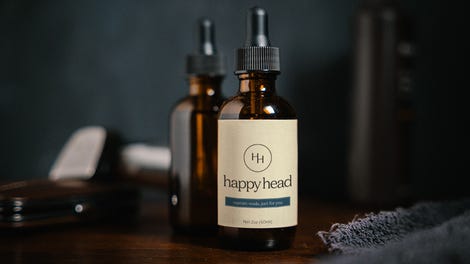 The reason Volvo reached out to Bertone for their range topper was a simple one, expensive personal coupes need to be either sexy or scary, and Volvo at the time was not capable of pulling off either. In fact, unless appended with "bikini team" there is little Swedish that could be described as sexy. The Italians on the other hand invented sex, or at the very least, being sexy. Oh sure, it may be the most uncomfortable monkey arms out, knees around your ears position you've ever maintained, but doesn't matter, looked sexy.
The melding of boring but practical Swedish ergonomics and safety with the hot mess of a sexy Italian design resulted first in the 200-based 262C- which looked like fat hipster wearing a too-small porkpie hat. Succeeding the 262C was the much more fully realized and less gangster 780 Coupe, which then did battle with Cadillac's Allante over who had the best designer duds.
Volvo's naming convention positioned the coupe atop their brand heap, owing to 780 being the biggest number in the fleet. In fact, once they introduced the 900-series, Volvo dropped the 780 name for the model's final year, and simply called the car the Coupe.
This one, in Silver metallic over black and grey leather looks to be in great shape with only minor signs of wear and tear owing to its age. That's especially laudable considering the car is claimed to have passed 200K, although its being a Volvo, that probably means it's just getting broken in. It still sports its factory basketweaves and doesn't seem to evidence any sign of road rot despite the body having been built in Italy where, along with sex, they invented rust.
These cars were originally made available with a 150-bhp B280F V6, known to most as the PRV. With a healthy 3,400 pounds to cart around the experience with that mill was of it being weezy and overtaxed, and there's nothing sexy about that. Someone at Volvo must have driven one of the V6-equipped cars and realized what a dog it was, as the company soon started offering the turbo four cylinder B230FT+ which, while giving up two pots, managed initially 175-bhp, and on later cars, a healthy 188.
Quelling the horgdy-vorgdy from the four is an AW-70 4-speed automatic, which you may find makes for a total boner kill, but what the hell, that's how most of these cars arrived here. The slusher is shifted via a blocky console-mounted lever, sitting in front of what looks to be the most precarious set of cupholders ever conceived.
Volvo fitted the 780 with the same angular dash style as the sedans, but did affix it with some lovely wood to warm things up. Here that kindling seems to still retain its woody goodness. The black and grey upholstery on the other hand is kind of love it or lump it.
The seller says the car is in excellent mechanical shape, and lists some of the work and its cost in the ad. Some of that service was performed by a mechanic who has since gone on to bigger and Leno-ier things. There's also the vague promise of the car's purchase including some extra parts - headlamps, hoses and whatnot - but it sounds like the seller has forgotten where he put them.
That obviously wouldn't be a deal killer and it's now time for you to determine if this Volvo 780's $2,700 price is a killer deal. What do you think, does this blend of stoic Swede and libidinous Latin look like it's worth that kind of Krona? Or, is this a Volvo priced for no-go?
You decide!
SFBay Area Craigslist, or go here if the ad disappears.
A flash of the high-beams to PyramidHat for the tip!
Help me out with NPOCP. Click here to send a me a fixed-price tip, and remember to include your commenter handle.