The sides of today's Nice Price or Crack Pipe Grand Wagoneer have gone from mighty oak to faded driftwood. That's just part of the patina that covers this classic 4X4, let's see if its price makes lifting the veil worth the effort.
Yesterday's Ecotec-equipped 1971 Volkswagen Type 2 fell in a narrow but decisive 56-percent Crack Pipe loss. I must say I found the result totally surprising considering the world of wacky VW Bus values in which we all now seem to live.
That did make me want to harken back to simpler times, perhaps to an age when the U.S. President implored the Russians to "tear down that wall" rather than being accused of colluding with them while trying to build a wall of his own.
Perhaps no vehicle embodies the myth of the American ideal more so than does the original luxury SUV, the Jeep Grand Wagoneer, and today, you could live that dream.
G/O Media may get a commission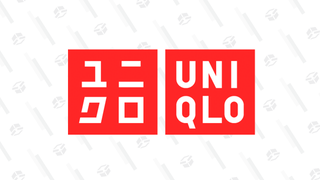 Year-round basics
Uniqlo Summer Sale
Here we have a classic 1985 Jeep Grand Wagoneer in light brown over honey interior. One thing that should be pointed out is that while the ad says it's an '85, I'm pretty sure that's a later model grille up front there. It's not a big deal, and I'll bet you didn't even notice it as your attention was drawn to the alarmingly angled hood stay and the elderly gentleman in the hat who appears to be at threat of decapitation as retribution for his under-hood curiosity.
The rest of the bodywork appears remarkably straight and—at least as far as the provided pics indicate—free of major rust issues. Oh sure the woodgrain has gone insane in the membrane, and much of the clear coat is now AWOL, but overall there seems to be lots to work with here.
Inside things look to be in a n equally serviceable state. There's some cracking and tearing evident in the leather on the seats, and the steering wheel is as dirty as your fantasies, but again, it's not bad. This being a luxo-SUV, there's power everything at your fingertips. It being an old Jeep wagon there's also most likely squeaks galore going on in there. Mileage appears to be modest 141K.
Power is provided by a 144-bhp/280 ft-lb of torque 5.9-litre old school V8. Transmission duties are carried out by a three-speed slusher which is in turn connected to a Selec-Trac NP229 transfer case with in-car actuation and four-wheel drive.
The ad notes that the Jeep runs, but does need some TLC both inside and out. And before you go chasing waterfalls, fully understand it's not that TLC.
The demand for some spit and polish is of course reflected in the price. As most of us know, Grand Wagoneer values are insane, with pristine examples commanding high five-figure asking prices these days.
This one's a little grody so it's an example that could let you get in on that action on the ground floor. The price tag is $2,200 and suffice to say that this is a lot of car for that kind of money. Whether it's a deal or not however, will be up to you.
What do you think, is this elder statesman SUV worth that kind of cash in its current condition? Or, is what the ad is not saying more important than what it is?
You decide!

Spokane, WA Craigslist, or go here if the ad disappears.
Help me out with NPOCP. Click here to send a me a fixed-price tip, and remember to include your Kinja handle.