Today's Nice Price or Crack Pipe Jeep rocks a Chevy V8 and is named for a Native American Nation, you just don't get much more American than that. Let's see if you'd be willing to spend a chunk of American money to buy it.
Yesterday's 1990 BMW M3 reminded me of Madeline Kahn in Blazing Saddles singing "I'm Tired" in her hilariously fractured German accent. That Bimmer was authentically German, but it still looked pretty damn tired and that was the catalyst for its bringing in an 86% Crack Pipe loss for its nearly thirty-grand price. Hopefully it will get some rest before some potential new owner takes over.
Here's a question for you: what engine has a reputation for being stout, reliable, and torquey 'til next Tuesday? If you answered Jeep's long-serving 4-litre straight six, give yourself a gold star. Today's 2000 Jeep Cherokee may have once had that desirable mill under its hood, but apparently those attributes left something to be desired because it now sports a mad melange of Chevy V8 under its domed hood.
The ad describes the engine as an LS with an LQ4 truck engine block topped with ported LS3 heads. Those are mated to an LS3 intake and are fed through a 90mm Edelbrock throttle body. The rest of the mill is claimed to have been appropriately enhanced for more strenuous duty and there's only break-in mileage on the build.
G/O Media may get a commission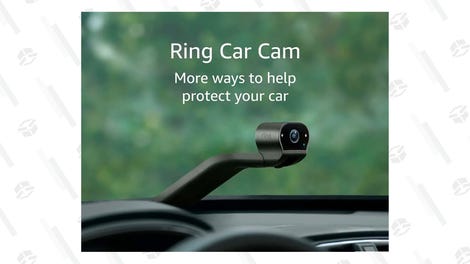 A 4180e automatic with a high stall torque convertor backs up the V8. The rest of the truck's underpinnings make it a bit of a Frankencar, with a Ford 8.8-inch rear end, custom traction bar, Yukon axles and four-wheel disc brakes. Frank is also a 4x2 with a custom trac bar up front.
Wheels here are by SVE and Mickey Thompson generously provided the tires. On the down side, the cat has been gutted so any attempt to smog the truck anywhere they do OBD testing will be bad news. The seller says it passed Tennessee smog two months ago, so I guess they don't do that there.
Perhaps I'm stating the obvious but there does appear to have been a lot of time and money thrown at this truck's mechanicals.
Pop open a door and you'll see that not too much was left to spare for the interior. The seats are in poor shape in front, okay in the rear. The dash gauges work, with only the tach and gas gauge slacking, but those have been replaced with add-on gauges on the dash and A-pillar. Oh, and about that gas gauge, it apparently reads the contents of the fuel cell located in the boot, right behind the back seat, right there on the floor, next to the battery. Yeah, don't plan on hauling any sheets of plywood in this baby.
That may be the exact reason the present owner is putting this truck up for sale. His ad says that he's planning on building a house, and hence needs the Jeep out of his life. The asking price is $15,000 and I think it's fair to say there's probably that amount in parts alone currently making up this truck.
That doesn't mean it's worth that however, and it's ow your job to vote your opinion on whether it is or not. What do you think, is this hot Jeep worth $15,000? Or, would spending that much be decidedly un-American?
You decide!
Chattanooga TN Craigslist, or go here if the ad disappears.
H/T to Michael Long for the hookup!
Help me out with NPOCP. Click here to send a me a fixed-price tip, and remember to include your Kinja handle