Today's Nice Price or Crack Pipe E30 M3 needs some lovin.' That's because it's had four owners and 190,000 miles in its past, and it shows it. Let's see if this worn-in classic has a price that you could love as well.
So it turns out that junkyards are NOT the ticket to getting a killer deal on a used Ferrari. Who knew? Well to be honest, several of you did point to a number of recent auctions where cars like yesterday's junkyard-located 1978 Ferrari 308GTS went for far less than the parts puller was asking. The end result on that car was a 62% Crack Pipe loss, and relatedly an itch to start following BaT auctions.
BMW's Ur M3 was perhaps the least capable of any of the cars to carry that badge outside of those also branded "Tomica," but it certainly was the most iconic. Unlike later editions that were hard for the layman to visually differentiate from a standard 3-series, the E30 M3, with its severely creased fender flares and oddly amazing boot lid and back window extender is immediately identifiable as something special.
Here we have a 1990 M3 in Diamondschwarz over black leather and while it still maintains that unique visual flair, its history of four owners and nearly 200K on the clock are also prominently on display.
G/O Media may get a commission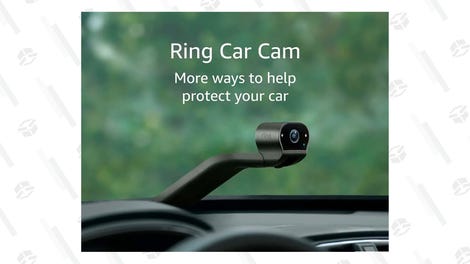 The seller says that this was once a mid-west car, having done time in both Chicago and Indiana, so perhaps it's not as bad as it could be. It's now enjoying the more moderate climes in Southern California, but still has some battle scars to show for its past life.
Is it terrible? Probably not. The ad notes that there is some rust here and there, but it doesn't seem to be outwardly visible outside of the bubbles on the hood. Other aesthetic issues include peppering on the nose from highway driving, chipping on the trailing edge of the doors, and stress cracking in the top of the rear wing. Let's just go ahead and say that the car needs a respray and a little more.
Head inside and you find much the same condition. The A-pillar covers are warped from heat cycling and there's a crack in the dash top. The seats show crazing in the leather, split seams in the back, and a hole in the passenger backrest. Then there's the weird twisted pair of wires hanging out of the dash left of the Momo steering wheel. What's that all about?
The ad says that the engine "runs smooth and strong" and has good compression in all four pots. A new alternator and battery were added just within the past 100 miles, which is good. Also new are the front tires, oil and filter, and the window switches. Aftermarket BBS wheels underpin the car but the seller says he has a set of 16-inch wheels as well, but doesn't note what exactly those are.
A/C is AWOL on the car and it comes with an aftermarket ECU chip and a Borla exhaust for what that's worth. The title is clean and it looks like it has a 2017 sticker. Also on the plus side, it appears to come with a giant slice of American cheese protecting the rear license plate. Yum!
Overall, this looks like a very tired old E30. If it were a standard 318/325 it would probably go for a couple grand in this shape. It's not a standard E30 however, it's one of 2,424 M3s BMW Motorsport built in 1990. Sure, it's seen some shit but then, who of us hasn't? The question for you is: could this oldie but perhaps goodie still be worth $28,500?
You decide!

Orange County CA Craigslist, or go here if the ad disappears.
H/T to FauxShizzle for the hookup!
Help me out with NPOCP. Click here to send a me a fixed-price tip, and remember to include your Kinja handle.