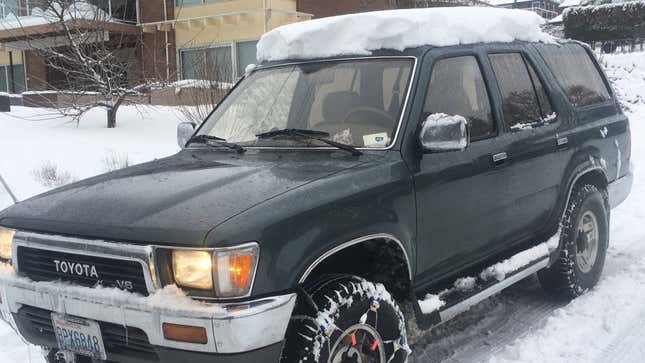 Preparations for the impending you-name-it apocalypse should naturally include lots of clean underwear, gallons of gas stabilizer, and a go-anywhere car like today's Nice Price or No Dice Toyota 4Runner. Let's see what survival might realistically cost.
For kids playing tag, it's always a good thing to be "not it." On all other occasions, being "not it" can be a toss-up for being either good or bad. Despite amazingly low mileage and its freakishly nice condition, the salvage title on yesterday's 2000 Volkswagen Jetta 1.8T made it "not it" and that was not in a good way. The real deal killer though was a $6,700 asking price. A whole 79 percent of you felt that was owed a No Dice vote, leaving the Jetta with a hefty loss.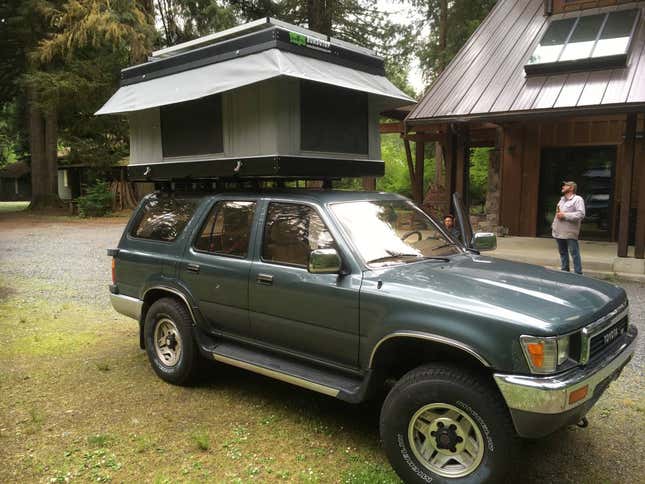 Survival is a tricky thing. You need to always be prepared for any eventuality. Today's 1990 Toyota 4Runner Overlander could help with that preparedness. Not only does this claimed all-original 4X4 seem to be in exeedingly nice shape, but with 150,000 miles on the clock, it's only just getting started in life. It also comes with a "Safari-grade" BunduTec pop-up camper and awning on the roof for when off-road excursions include a sleepover.
Altogether, that roof-mounted BunduTOP camper, the accompanying 270° awning, and twin solar panels afixed to the roof run about eight grand. And that's not even with the necessary component of the truck underneath.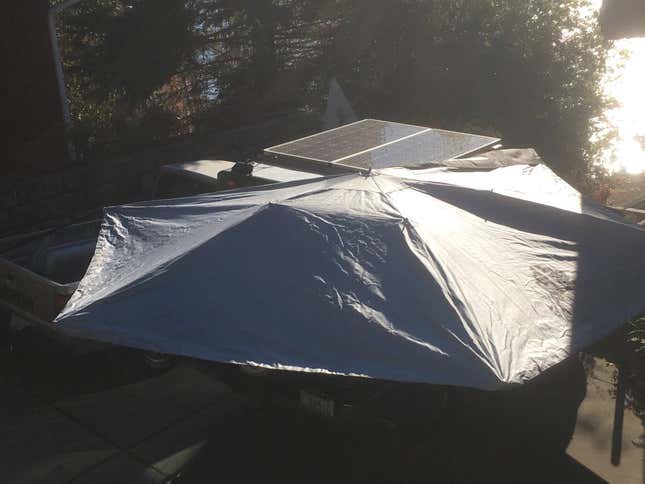 That truck underneath comes with a clean title and is in what the seller says is almost entirely stock condition. It looks pretty good too, a fact that the seller notes in the ad, boasting that "No you will not find this trim package in this condition anywhere."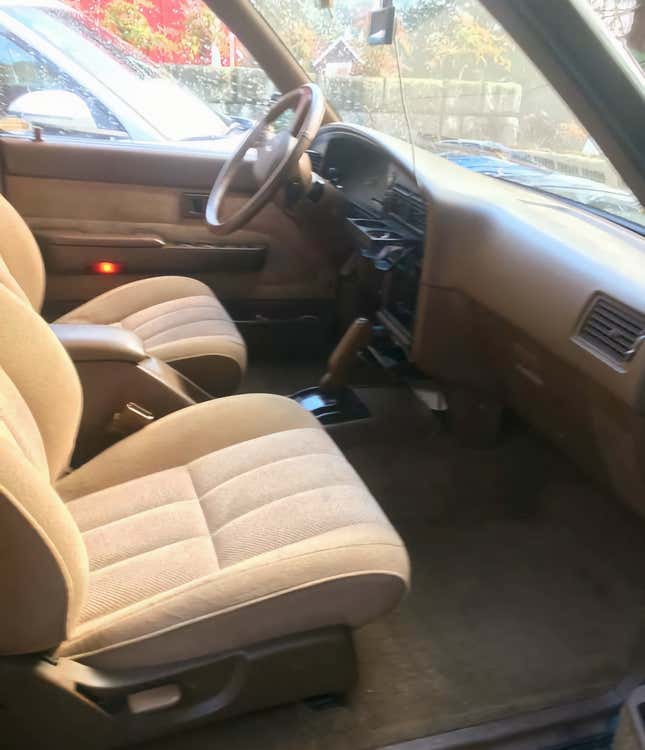 The paint is that dark metallic gray that Toyota liked in the '90s. That's matched with a set of factory alloy wheels, full-length running boards, and a swing-out carrier for the externally-mounted spare. There appears to be no noticeable issue with the paint, the bodywork beneath, or the modest amount of chrome trim that festoons the truck. For a 4X4 that's intended for extended stays in the bush, it all appears quite posh both on the outside as well as in the beige cloth-upholstered interior.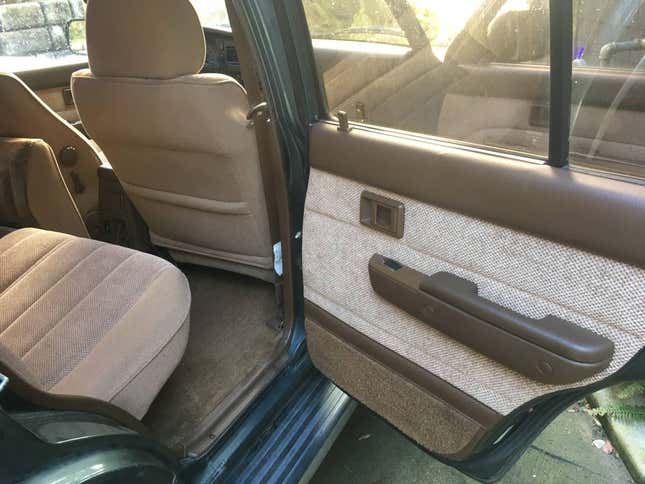 Under the 4Runner's hood lives Toyota's 3.0L 3VZ-E V6 which is good for 150 horsepower and 180 lb-ft of torque. That's matched with a four-speed Aisin-Warner automatic and 4WD system with independent front suspension. According to the seller, all these bits are original and in great shape.
Notably, the front suspension has been rebuilt and fresh springs and spacers have been added in the back to prevent people from thinking the truck is doing the Carolina Squat. It's also said to come with receipts for the maintenance and repairs if needed.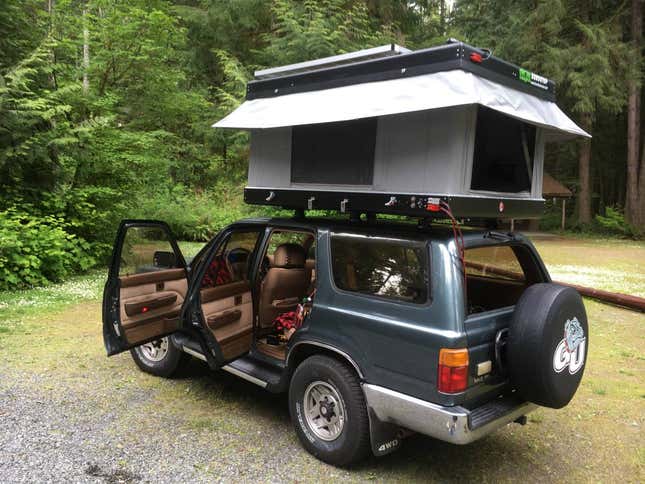 All in all, this seems to offer a lot for anyone looking to get away from it all. To make that happen, though, there is the small matter of the $15,949 asking price. As we noted, the camping gear alone is worth half that at least. The question for you is whether it and the truck, all together, is worth that asking price.
What do you say? Is this prepper's paradise a deal at $15,949? Or, for that much, would you rather just let the zombies eat you?
You decide!
Sacramento, California, Craigslist, or go here if the ad disappears.
Help me out with NPOND. Hit me up at remslie@kinja.com and send me a fixed-price tip. Remember to include your Kinja handle.