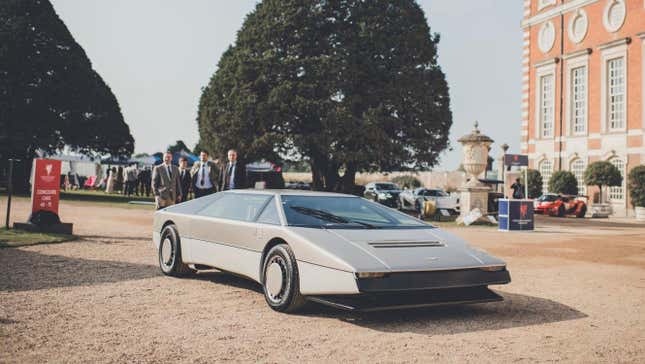 It's been over 45 years since the Aston Martin Bulldog first hit the road as a vehicle meant to hit 237 mph, and well, it never really did. In fact, when it was first launched back in 1977, the one-off prototype couldn't even muster 200 mph. Well, it's been a long time coming, but the Bulldog has finally cracked the 200 mph barrier, according to Top Gear.
Back in the late-70s, the Bulldog was only able to hit 191 mph, and there was originally a run of 15-20 units planned. But, that obviously never happened. Reportedly, the lone prototype was eventually sold off to a Saudi Prince for £130,000. It proved to not be the greatest investment considering the fact the engine blew up on the first drive.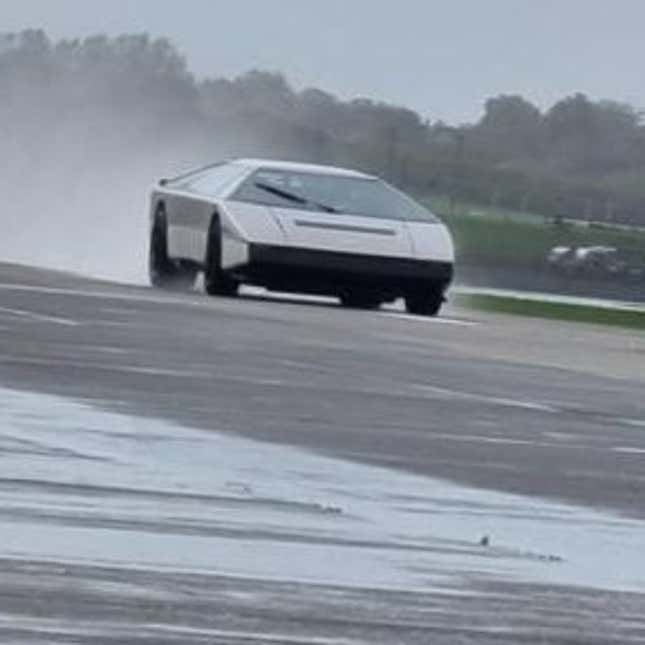 Before it blew up, the Bulldog was powered by the tried-and-true 5.3-liter V8 Aston Martin was stuffing into all its cars back then, but with two Garrett turbochargers strapped to it. The motor put out over 650 horsepower when it was first introduced. That power was sent through a ZV manual transmission.
All that being said, the Bulldog finally got its chance at redemption with Darren Turner – a three-time Le Mans class winner – behind the wheel. According to Top Gear, it was the culmination of an 18-month project to restore the wild ride. Over 7,000 hours of work went into the restoration, and hundreds more went into testing the Bulldog in order to get it back to its former semi-glory.
"Bulldog's 200 mph goal has been over 40 years in the making, being part of that legacy is a fantastic feeling," Turner told Top Gear. "The Bulldog has now fulfilled Aston Martin's promise and everyone who has worked on the car – from those who first designed and built it, to Classic Motor Cars who undertook the restoration under the management of Richard Gauntlett, can feel very proud."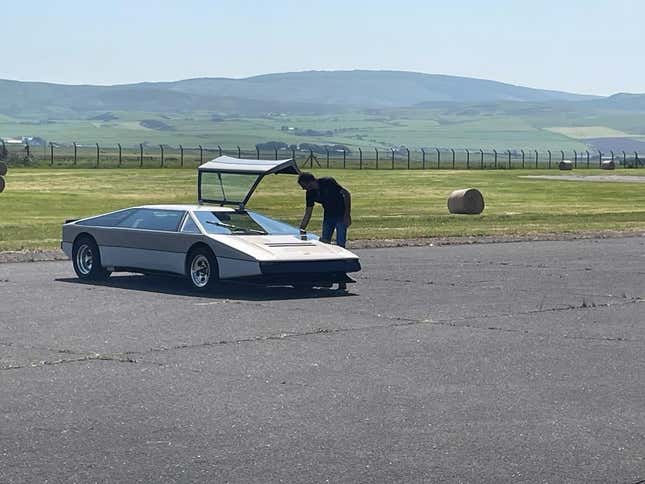 The outlet said that his last attempt in 2021 fell well short of the mark – hitting just 176 mph.

On this latest run, conditions were reportedly "perfect" and the Bulldog hit the 200 mph mark "easily." We love to see it, don't we folks?
That fella, Richard Gauntlett, who Turner mentioned, just so happens to be the son of the former owner of Aston Martin itself, Victor Gauntlett. Pretty neat.
"It is a truly incredible moment to witness the close of a 45-year chapter in the history of the incredible Aston Martin Bulldog," Richard told the outlet.