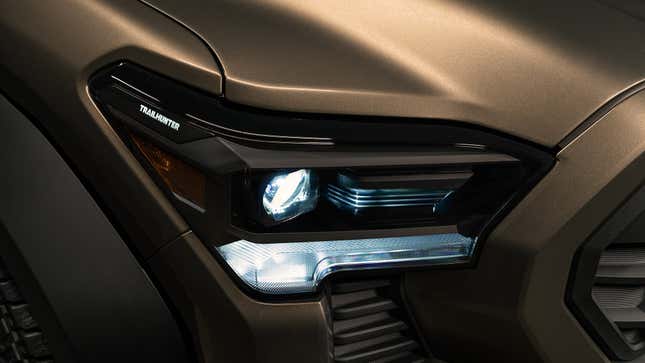 The fourth-generation Toyota Tacoma has been a stalwart of the rumor mill for at least a year and a half, which is a long time. Mercifully, all will be revealed soon. Last week we learned that a TRD Pro version of the midsize truck will be offered with an i-Force Max hybrid system, much like the Tundra and Sequoia. And today, Toyota has pulled the cover off a new trim level for the long-awaited pickup. It's called "Trailhunter."
Jalopinions | The Best Type is Jaguar's E-Type
In case you missed it:
With this, we get a good look at the Taco's new headlights. However, it's what's chilling out back that will likely be more exciting to the overlanding crowd that Toyota is courting with this package: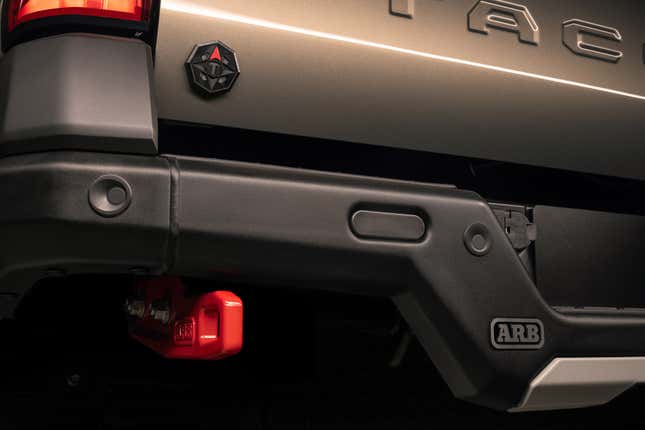 That is indeed an ARB bumper that looks to be made of steel, with a red tow hook below for good measure. Those who know know ARB is Australia's maker of hardcore off-roading accessories. Predominantly for Toyota products, because Toyota rules the roost in the Land Down Under, where you can still buy a Land Cruiser 70 shiny and new off the assembly line.
Toyota is still keeping its cards close to chest here, as you'd expect. Still, it offered a little tease as to what the Trailhunter badge will mean for the upcoming Tacoma:
Developed from the ground up for those seeking extended adventures, Tacoma Trailhunter will build upon Toyota's legendary off-road and overlanding credibility with purpose-built engineering and robust components.
The Trailhunter name has been used before — on a concept Tundra fitted with plenty of lights, roof racks and a tent built for SEMA last fall. Frankly buyers today are spoiled for choice with respect to purpose-built off-roaders from the factory, so this Tacoma is hardly the only game in town. However Toyota certainly deserves some chops for making the badge actually mean something, unlike Subaru's Wilderness, and that one Ridgeline Honda makes that's covered in all the stickers.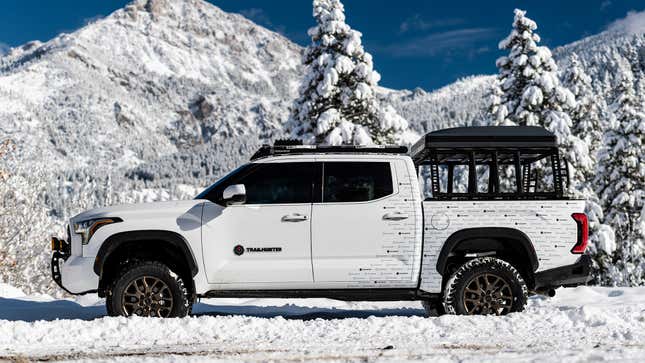 While the TRD Pro line serves the performance off-roading crowd, the Trailhunters will be built for expeditions off-the-grid. That's what we can glean from last October's press release announcing the sub-brand, anyway. We'll know for sure when Toyota stops beating around the brush guard and launches the 2024 Tacoma in the coming weeks.