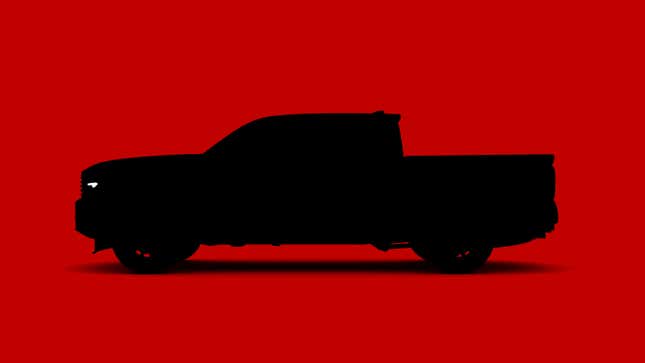 Toyota will officially reveal the 2024 Tacoma on May 19, but fans of the best-selling midsize truck in America were too impatient to wait until then. Images of the fourth-generation Toyota Tacoma leaked on Saturday via the enthusiast forum, tacoma4G.com, showing what is allegedly a 2024 Toyota Tacoma TRD Pro, and it looks damn good.

This NYC Garage Takes Vanlife To The Next Level | Jalopnik Visits
In case you missed it:
Toyota has sporadically released teasers of the fourth-generation Tacoma, but the leaked images show the truck off in all its glory. From what we can see, the redesign updates the current Tacoma to make it look more or less like its full-size sibling, the Tundra, as Automotive News remarked.
The current Tacoma's design is still recognizable in the images, but if the leaks are, indeed, real, then the new Tacoma is trading some of its sleek looks for a more aggressive appearance. The new front end doesn't go overboard with the aggro, however, and the design is still undoubtedly sleek.
Take a look at the A-pillars finished in black paint, matching the black roofline and giving off the impression that the truck is flattened or sitting lower to the ground — a big cat ready to pounce. And the new Tacoma may also have a shorter front overhang than the current model. It looks tense in a good way.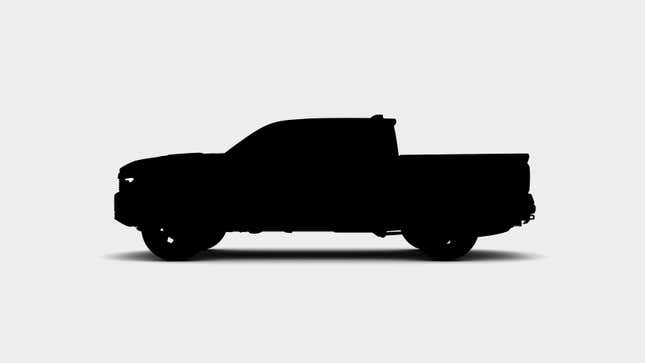 The alleged redesign brings the Tacoma more in line with the current Toyota Tundra, but the similarities will extend beyond looks. The latest Tacoma will be built on Toyota's F1 platform, which underpins the current Toyota Tundra and Sequoia, as well being the platform for the upcoming Tacoma and 4Runner.

The Tacoma will also be powered by a version of the i-Force Max hybrid powertrain that's in the Tundra and Sequoia. In those bigger models, this 3.5-liter twin-turbo V6 hybrid setup makes 437 horsepower and 583 lb-ft of torque. But it's unclear if the version of the i-Force Max that ends up in the new Tacoma will match the output of the engine in its bigger siblings.
Either way, the Tacoma will have one thing that could make up for a slightly detuned version of that engine: a manual transmission. That would make the Tacoma one of the few remaining new models that will come with a stick shift. Whether or not the manual transmission will be available on all trims, including the top TRD Pro and new Trailhunter trim, remains to be seen. Fingers crossed.
All will be revealed later this month. For now, even the images are speculative. The leaks came from Toyota's own site. A tacoma4G.com forum user pulled the photos through some savvy URL revision, replacing the model year in the URL string for another. And more leaks are now popping up.
Toyota would neither confirm nor deny the authenticity of the images, which have been circulating online since initial leaks surfaced. All Toyota will say for now is that the automaker is "excited to see the enthusiasm around the new Tacoma and we are looking forward to the official reveal on May 19th."