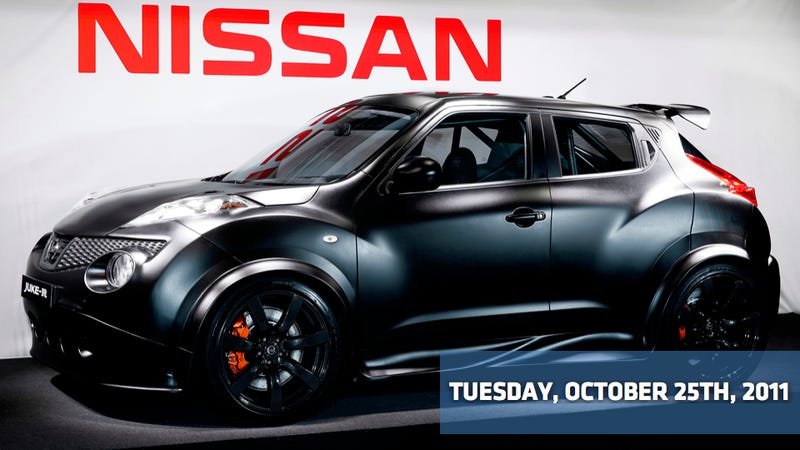 The Morning Shift
All your daily car news in one convenient place. Isn't your time more important?
This is the Morning Shift, our one-stop daily roundup of all the auto news that's actually important — all in one place at 9:00 AM. Or, you could spend all day waiting for other sites to parcel it out to you one story at a time. Isn't your time more important?
---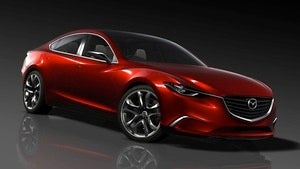 1st Gear: 2013 Mazda 6 Is The New Takeri Concept
Mazda's vision for the next-generation 2013 Mazda 6 sedan will be first shown at next month's Tokyo Motor Show in the form of this — the new Takeri concept. It looks like it's laughing at us. That's good. That's very good. More here.
---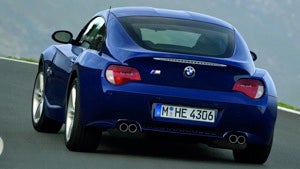 2nd Gear: The BMW Z4M Is Not Yet Dead
According to the kids over at Edmunds' Inside Line, BMW's M Division may be pulling a Monty Python — working on a proposal to develop a Z4M. More here.
---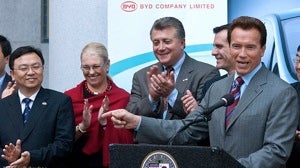 3rd Gear: BYD America Opens A Year Late, Some Workers Short
Los Angeles touted landing the North American headquarters of Chinese carmaker BYD Co. as a job-generating win that would generate jobs for the second-biggest U.S. city, making it a center for the growing market for electric autos. BYD America opened today about a year behind schedule with fewer workers than first targeted. The company, partly owned by Warren Buffett's Berkshire Hathaway Inc., according to Bloomberg, has delayed plans to sell electric cars to retail buyers, citing limited availability of public chargers. Instead, it's focusing on solar panels, batteries, LED lighting and rechargeable buses.
---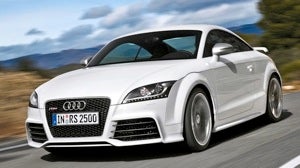 4th Gear: Audi To Shake Out One Last TT Next Year
As Audi prepares the TT for one last, final bang ahead of a new model in 2013, France's Automobile Magazine says we should expect a particularly spicy version to cap off the line next year. This new "Audi TT RS Plus" will receive a new version of the five-cylinder 2.5-liter turbo engine — tuned to bring out 380 bhp. In addition, expect some weight loss as the TT diets one last time before the new version.
---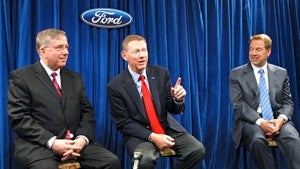 5th Gear: Ford May Pay Stock Dividends For First Time In Five Years
Ford Motor Co., which last week won ratification of a new contract with 40,600 U.S. union workers, may restart its dividend for investors with a 5-cent payout as early as January, according to an analysis by Bloomberg. If they pay a dividend, it would be Ford's first since September 2006, the month that Chief Executive Officer Alan Mulally joined the Dearborn, Michigan-based automaker. For shareholders staying up late worrying, the decision is no longer predicated on a return to an investment-grade credit rating, according to comments made by Chief Financial Officer Lewis Booth Oct. 20.
---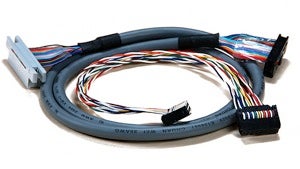 6th Gear: Furukawa Electric To Pay $200 Million Fine In Price-Fixing Case
Two executives from a Japanese auto parts maker have admitted in a U.S. court that they conspired to fix prices of wiring harnesses their company sold to auto companies, which may have raised car prices. Furukawa Electric Co. is to pay a $200 million fine, which the Justice Department said last month is among the largest it has won.
---
Reverse:
⏎ Well, at least they got our site's name right... My name, on the other hand? Not so much. [Voice of America]
⏎ China's Pang Da, Youngman say deal with Saab's owner still valid. [Automotive News]
⏎ An Electric Car Drives an Industry's Change. [New York Times]
⏎ Jaguar Land Rover to launch new models in India next month. [India Times]
⏎ Straphangers trash pilot program removing garbage cans on subway platforms. [New York Daily News]
⏎ The Nissan Juke-R Concept we exclusively showed you for the first time last month, has now been revealed live and in the gleaming gun-metal flesh. [Motor Authority]
⏎ One day after yesterday's million-mile Honda Accord story, it makes us wonder: Would a car made today make it to a million miles? [CBC News]
---
Today in Automotive History:
On October 25, 1910, white race car driver Barney Oldfield beats prizefighter Jack Johnson, the first African-American heavyweight champion of the world, in two five-mile car races in Sheepshead Bay, Brooklyn. [History]
Show us your tips!
Got tips for our editors? Want to anonymously dish some dirt on a competitor? Know something about a secret car? Email us at tips@jalopnik.com.
Lost in our new layout?
Click here for the Opposite Lock or Tips forums. Want a more "blog-like" look? Click the button up top next to "Top Stories."
Get more Jalopnik!
Want even more Jalopnik? Want to know which of your friends read us? "Like" us on Facebook and follow us on Twitter.
---
You can keep up with Ray Wert, the author of this post, on Google+, Twitter or Facebook.