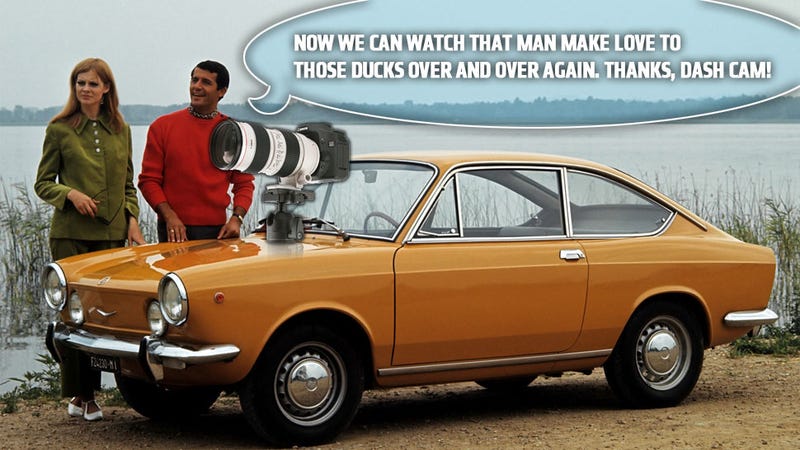 This isn't something that should be hard. If there's one thing Americans are generally really good at, it's buying electronic gizmos they'll play with for a few weeks and then leave in a drawer. Dash cams, for whatever reason, are different. It is not easy to buy a dash cam. Trust us, we tried.
There are no dominant brands, no products made by established companies, no agressive ad campaigns for Dash Cams. There's just many, many, anonymous cameras. We're going to try and help you out, as much as we can. This week we're going to put out three reviews for what seem to be popular dash cams, representing the low, middle, and higher ends of the market, but first we're going to look at the problem facing anyone who wants to buy one.
Dash cams certainly exist in the US, but they're not nearly as popular as they are in, say, Russia, which seems to use them as part of a national program to provide the internet with quality, insane video content. Everyone seems to have one in Russia, but I don't know a single person that keeps a dash cam running in their car.