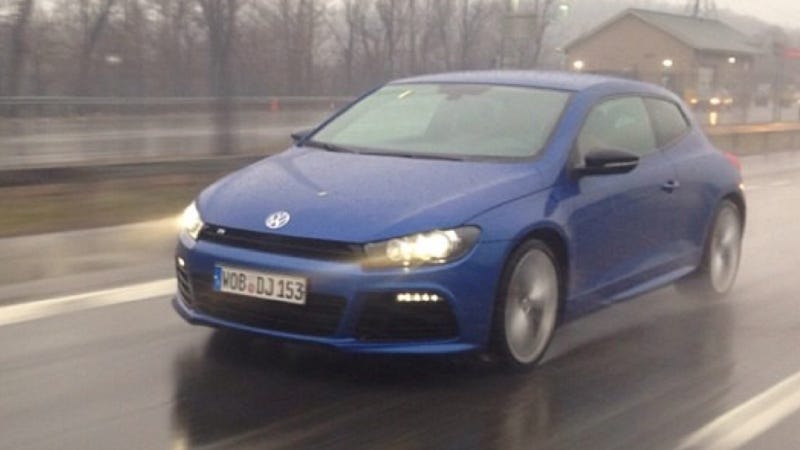 The rarest new car in the USA is not a Lamborghini. It isn't a Ferrari. It's not an Aston Martin. It's not even close. It's a $30,000 Volkswagen hatchback. And there's only one. It's a damn unicorn.
(Full Disclosure: VW teases American journalists each year by bringing in a couple Europe only cars. This year, they had a Scirocco R available. We jumped at the chance to borrow it.)
Volkswagen sells us a car called the Golf. You've heard of it. In Europe, they sell a sleeker, sexier, less useful version called the Scirocco. It does everything a Golf does, just worse. Which makes it better.
What exactly is the Scirocco R, you ask? It's a fairly simple recipe. Take a Golf, remove the dowdy and boring body. Add on a sleek, menacing coupe hatch cross bred style. And that's really about it.
For all intents and purposes, the Scirocco R is a front-wheel drive Golf R with a new body. It doesn't really torque steer, but it does feel more alive and dramatic than the Golf R in that you're involved in keeping it straight and you have a better feel for the front end than it's fatter brother.