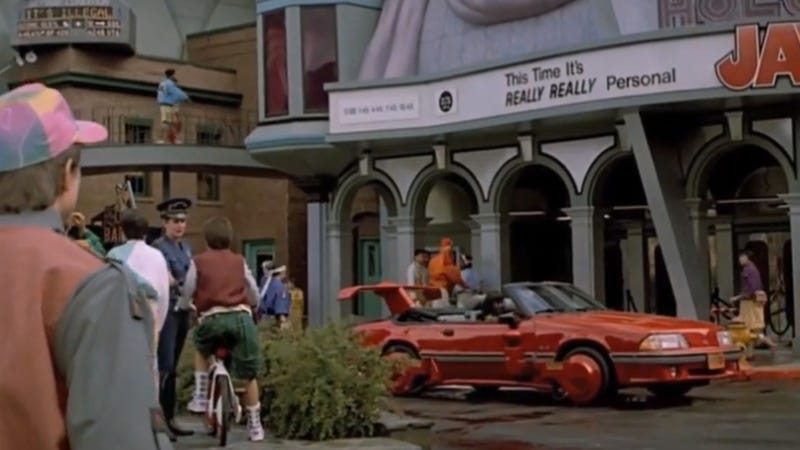 Today is a special day in our nation's history, and I'm not talking about the eve of the Declaration of Independence. No, this is greater: it's the 28th anniversary of the release of Back to the Future, America's most important film involving time travel and DeLoreans.
As it so happens, we're coming close in real life to the year 2015, the high tech, hologram-filled time Marty McFly travels to in Back to the Future II in order to set his family's future history on the right path.
We're also on the eve of getting a brand new, redesigned 2015 Ford Mustang. What does it look like? What engines will it have? How will it perform? We think we have a pretty good idea of some of those things, including its V8 motor and its possible design, but we can't know for sure yet.