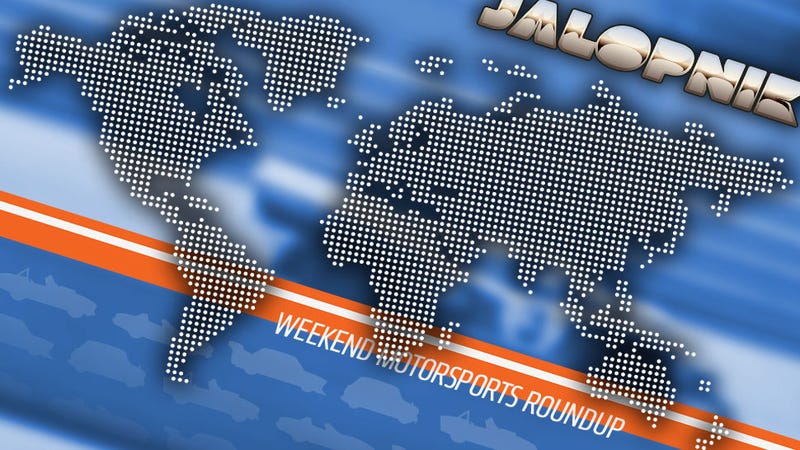 Welcome to the Jalopnik Weekend Motorsports Roundup, where we let you know what's going on in the world of racing, where you can see it, and where you can talk about it all in one convenient place. Where else would you want to spend your weekend?
Racing this weekend... let's see... racing this weekend.... Is there any racing this weekend? Oh right! It's only the BIGGEST racing weekend of the entire year! From Indiana to the shores of the Mediterranean, there's great racing all over the place.
Let's start off with the two big heavy hitters in open-wheel motorsports this weekend. In Indianapolis, Indiana, there's the storied Indy 500. I'll be rooting for Gil de Ferran, even though he's long retired, as he was such a nice man to come down and answer questions for the fans yesterday. A world away in ritzy glitzy Monte Carlo, there's the equally storied Monaco Grand Prix. I'll be rooting for everyone, but for Kimi Raikonnen's mouth especially. Hopefully it'll say something hilarious. In case you need any help catching up on track info or the history of the race itself, remember to check out Peter Leung's incredible Monaco Grand Prix infographic.