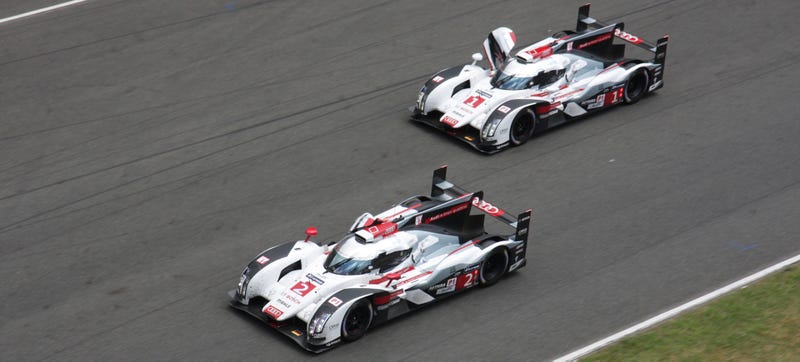 You can see way more of the 24 Hours of Le Mans if you stream it online or just watch it on the TV with a six-pack in the fridge. But if you can, you simply must go there one day. It's just one of those things.
[Full disclosure: Audi invited us to Le Mans and paid for our flights and accommodation at the track. They also lent us cars and their VIP passes took care of the beverages. We, on the other hand brought them luck. With a double victory, it really was a win-win.]
While Le Mans is in France, the race itself is just as much a British gig. This year, a record 263,300 people went to see the big fight between Audi, Toyota and Porsche, and trust me, the parking lot had more TVRs or Caterhams than caravans.
Having said that, there were enough tents and motorhomes around the track by Thursday to make sure the party doesn't stop until Sunday afternoon.
Luckily, we didn't have to deal with that. We could observe their location from a helicopter, but at nighttime, we slept right where the rest of the Audi team did: at their temporally racing hotel.