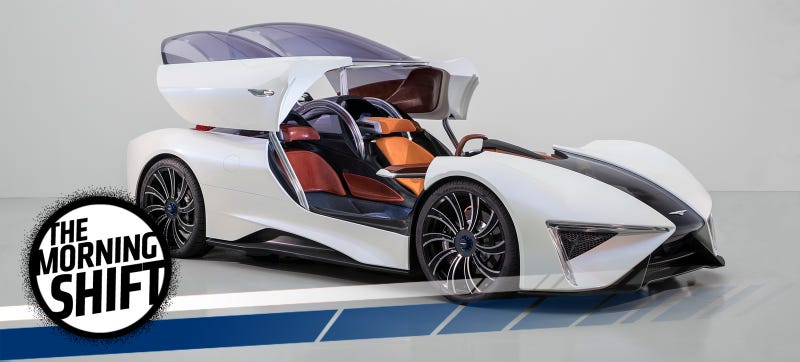 Good morning! Welcome to The Morning Shift, your roundup of the auto news you crave, all in one place every weekday morning. Here are the important stories you need to know.
1st Gear: The Drama Is Real
Fiat Chrysler is by far the thirstiest carmaker in the world, repeatedly going after a merger with GM and whoever else will give the company the time of day. Most recently at the Geneva Motor Show, FCA boss Sergio Marchionne floated the idea of merging with VW. This did not go well, as Automotive News Europe reports:
GENEVA — Volkswagen Group is not open to merger talks with Italian rival Fiat Chrysler, CEO Matthias Mueller said on Wednesday, rebuffing comments from FCA CEO Sergio Marchionne.

"We are not ready for talks about anything," he told Reuters on the fringes of the Geneva auto show. "I haven't seen Marchionne for months."

"We have other problems," Mueller said.

"We have other problems" is incredible to hear from such a high-ranking exec. Only VW could make itself look bad, too, in this situation. Honestly, I'm kind of impressed.
2nd Gear: FCA Still Trying To Get Approval For U.S. Diesels
The thirstiness of Fiat Chrysler isn't coming from nowhere; the company is still struggling to even get approval to sell 2017 diesels here in the United States, as Reuters reports:
In January, the Environmental Protection Agency and California Air Resources Board (CARB) accused the Italian-American automaker of illegally using hidden software to allow excess diesel emissions from 104,000 U.S. trucks and SUVs. The EPA has refused to grant Fiat Chrysler (FCA) approval to sell 2017 diesel models.

"We have been dealing with the EPA and CARB, we have engaged legal counsel. The only thing I can tell you is that we continue to work with the agencies to try and resolve this," Marchionne told reporters at the Geneva auto show.

"We continue to offer full cooperation to the agency to try get this issue resolved. I think my main objective now is to get certification for the 2017 models," he said.

If none of this is ringing a bell, we've written about how rough things look for Chrysler's diesels in America before: