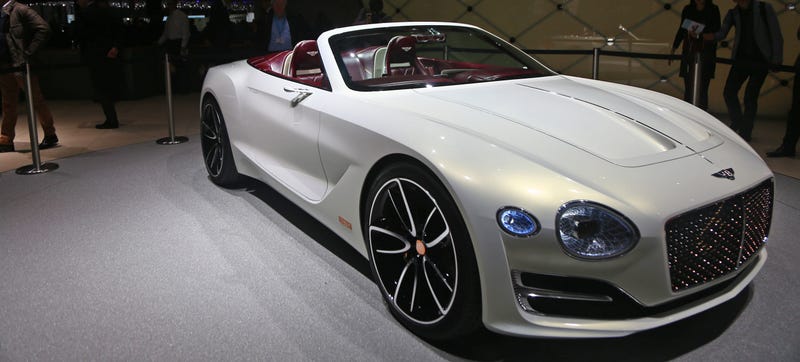 Bentley's future is electric, and if it's based off the EXP12 Speed 6e concept that debuted at Geneva this week, it's going to be a pretty future.

The new concept clearly illustrates Bentley's intention to weasel its way into the high-performance electrified market. With the Speed 6e, it'd be doing so with serious class.
Taking cues from the EXP 10 Speed 6 Concept from a while back, this all-electric concept doesn't shed any luxury inside the cabin—an interestingly-shaped steering wheel that, according to Bentley, has "handmade, cut-glass sections" that control the car's entertainment and navigation functions. The center console is equipped with a high-definition OLED screen cut from a piece of curved class. Damn.