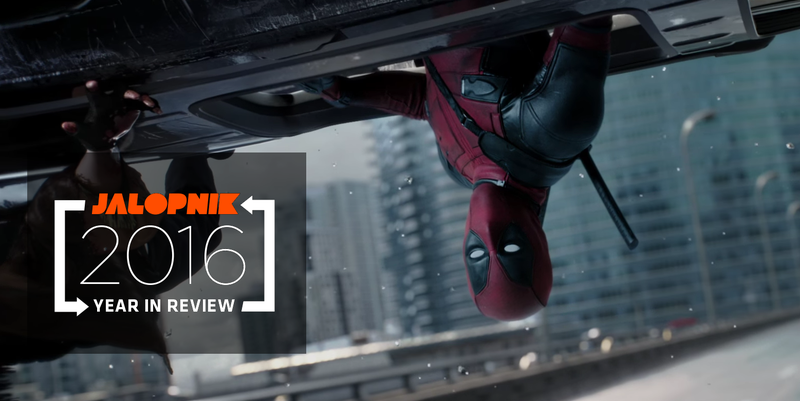 This year had a lot of great and good movies that I thoroughly enjoyed. It's just too bad we didn't really get even one good bad-ass car chase or epic car stunt, or even a decent custom car, to nerd out over in movies released in 2016.

Of course I haven't seen every single movie released in 2016. I wouldn't even if I could. But I did see almost all of the ones with big budgets or big names attached, and typically that's where you can find some decent use of automobiles. But not this year.
So what would be the contenders for cool car shit in movies this year? Deadpool? Batman V Superman? Um. Jason Bourne? Ghostbusters? Let's go through some of these and see if we get anywhere.
First up let's tackle the new Ghostbusters wagon, which swapped out the iconic 1959 Caddy for a 1980-something Cadillac Fleetwood Station Wagon. It's fine. It didn't blow my mind. Jalopnik's Jason Torchinsky came up with much, much better suggestions if you want to "modernize" the Ghostbusters. The car we ended up with was not great. Not really good either. Moving on.