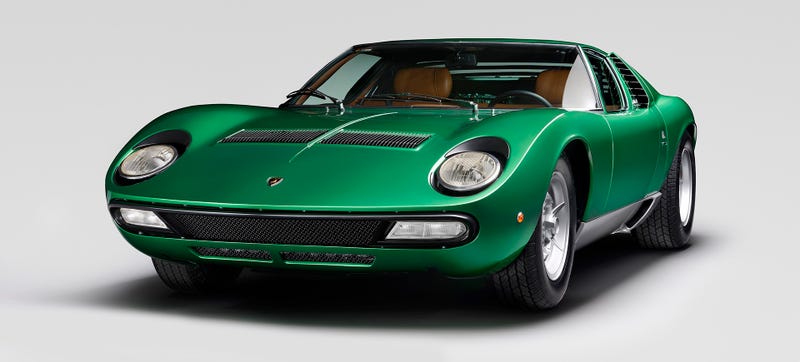 Lamborghini's first Miura SV, the Spinto Veloce prototype built for the Geneva Motor Show, is a gorgeous one-off. And now you can finally see just like the audience did back in 1971.
Displayed at the Bertone stand at the time because the Countach LP500 prototype took all the space at Lamborghini, you don't have to dig too deep into the factory registry to find chassis #4846 on page nine:
It's listed in Verde Metallic, with a tan interior, of course. Lamborghini PoloStorico, otherwise known as the brand's classics division, spent a year restoring it to original condition in time for the Amelia Island concours, which was a challenge because this SV is like no other.
Being a pre-production car, it carries over parts from the previous Miura S, while also introducing new features that later became production parts for the SV.