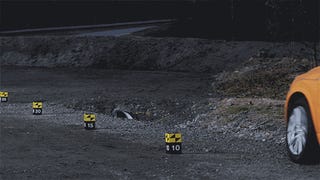 Safety is a science-based religion at Volvo – its founders named "humans" the most important part of a car in the early thirties. Their latest project, Vision 2020, set the goal of eliminating death in all of their new cars in five years time. For most companies that would seem utopian nonsense, but this is the company that invented the seatbelt.
(Full Disclosure: Volvo flew me to Gothenburg, put me up in a very nice glass tower, gave me food five times a day and even offered spa options. I needed that, because it gets dark very early around there.)
The 2015 XC90 is Volvo's first car to use the company's brand new SPA scalable platform and the Drive-E hybrid powertrain, both of which were developed in house by the Swedish company's thousand-strong engineering team.